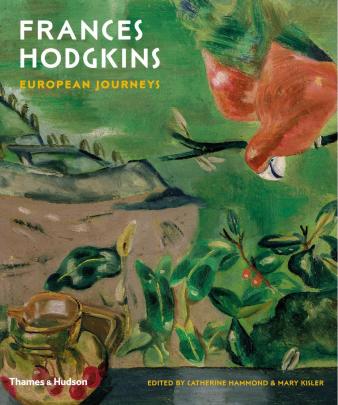 It was a year of literary controversy as the Booker Prize was shared, the Nobel Prize was won by a genocide denier and there were allegations the judges of a Scottish prize didn't even read the shortlisted novels.
Here are the works from around the world that stood out for books editor Rob Kidd and the ODT's army of reviewers.
1. Supper Club; by Lara Williams
A group of young women reclaim their appetites, for food and for life, and with it their freedom. Part cookbook, part feminist musing, Supper Club is an unusual and beautiful debut.
Protagonist Roberta has to navigate family relationships, a turbulent friendship with her spontaneous best mate and a procession of problematic men. Some of the scenes where the women indulge in the elaborate feasts are superbly vivid.
Don't be surprised to see this being adapted for the big screen.
2. Lost Children Archive; by Valeria Luiselli
This is the novel that should have won the Booker Prize this year. It didn't even make the shortlist.
Valeria Luiselli takes the classic American cross-country road trip tale and gives it a twist, with an eye on the nation's shameful past and the similarly terrifying present for many living under the Trump regime.
As the journey progresses, the blended family become increasingly close even while their disintegration as a unit becomes seemingly more inevitable. This is a book about the value of human life.
3. Whale Oil; by Margie Thomson
Blogger Cameron Slater cast a whale-sized shadow over New Zealand politics for several years while at his influential peak. His vitriolic website and health have deteriorated recently, and this brilliantly told story charts his demise through the eyes of one of his prime targets.
Matt Blomfield found himself the unlikely focus of an unceasing hate campaign and became involved in a legal battle with Mr Slater that would last seven years.
A story that was seen as too dangerous to touch by most mainstream media has been crafted superbly by Margie Thomson.
Dirty Politics had a human cost - this is it.
4. Lanny; by Max Porter
Another Booker Prize nominee that should have at least made the final five. Set in semi-rural England, this is the land of rumour, scandal and myth - in this case the mystical, omniscient Dead Papa Toothwort.
Any description of this little gem will not do it justice. Text bends and swirls off the page, followed by a missing person case and public witch hunt; Lanny defies categorisation.
Fittingly, the novel's climax is a trippy tumble down the rabbit hole for the main characters. Max Porter refuses to play it safe.
5. Selected Poems; by Brian Turner
This collection, featuring more than 150 of Turner's poems since 1978, shows the range of one of New Zealand's major contemporary poets, beautifully presented in one place.
The cover fittingly features a stunning landscape by Turner's friend Grahame Sydney.
Hopefully, some who insist they do not ''get'' poetry will be brave enough to pick it up and be pleasantly surprised to find words to make them laugh, cry or quietly reflect on life and landscape. Who could resist the charms of this?
Reality: "All of us are going /down the gurgler/ but a few have a/ good old gargle/ along the way."
6. European Journeys; edited by Catherina Hammond & Mary Kisler
This is a beautiful coffee table book about Frances Hodgkins, the New Zealand painter now one of our most internationally recognised artists.
The book explores Hodgkins as a traveller across cultures and landscapes. She discovered the cubists in Paris and exhibited with the Seven and Five Society in London as she absorbed different light landscapes everywhere she went.
The marvellous publication impresses with more than 100 colour pictures and is a wonderful accompaniment to the touring exhibition that has been attracting visitors to the Dunedin Public Art Gallery.
7. The Rich Man's House; by Andrew McGahan
The Rich Man's House is Australian author Andrew McGahan's final piece of extravaganza.
A huge adventure novel, it is set far off the coast of Tasmania, on a jagged piece of rock which is the highest and most formidable in the world. Into this landscape comes billionaire Walter Richman, who is determined to conquer it. He employs a renowned architect to create a wondrous palatial abode for him at its foot.
Many employees populate this observatory. Yet, one by one, mysterious accidents are knocking them off. When the architect's daughter pays a visit, she is unnerved by the eeriness. Will she, or anyone else, make it out alive?
8. The Burning River; by Lawrence Patchett
Set against a backdrop of ecological and technological collapse, The Burning River is an intimate story about one man's struggle to find his place in a family and culture not his own.
It also reminds us of the need to walk into our future backwards: ka mua, ka muri. The ability to ground a work of speculative fiction in a fully realised and internally consistent world without the need for illusion-shattering exposition is a rare skill indeed.
The novel's exploration of universal themes in an unapologetically New Zealand setting makes it a top pick for 2019.
9. The Nickel Boys; by Colson Whitehead
This is one of the most heart-wrenching books of 2019.
The Nickel Boys is set in a fictionalised version of Florida's Dozier school, an institution with a well-documented history of beatings, abuse and murder.
This sounds unbearably grim but in Colson Whitehead's capable hands this novel becomes a beautiful memorial to the lives of the boys. Spare and luminous prose follows the story of Elwood Curtis as he navigates his new life as a ''student'' and calculates what he must do to survive.
An important story told by one of America's most exciting writers, it both demands and deserves a close read.
10. Say Nothing: A True Story of Murder and Memory in Northern Ireland; by Patrick Radden Keefe
If you only read one book about Northern Ireland then you can't go far wrong with this stellar piece of narrative non-fiction.
Winner of the 2019 Orwell Prize for Political Writing, Say Nothing manages to convey the complexities of The Troubles without losing the reader in the sheer enormity of Irish history.
Using the shocking 1972 abduction of Jean McConville as a touchstone, Patrick Radden Keefe keeps the human cost of political violence front and centre.
This is an unparalleled investigative work that asks the tough questions about what ends justify what means, and how a country can learn to process the mistakes of the past. Unmissable.