Can't make Paris Fashion Week? Don't worry. Sarah Vilela da Silva explores a modern alternative and finds out  what's hot in the European fashion capital.
WHAT'S ON OFFER?
Fashion expos are a huge part of the global fashion scene, places to network, forecast trends and predict the next ``big thing''. We attended the "Who's Next'' expo in Paris in September. It cost $NZ70 a ticket for a four-day, full-on expo that showcased the newest trends and technology in fashion - and was completely worth it. We then balanced the expo with a bit of touristy stuff off-site.
WHAT WILL YOU SEE?
The expo was split into separate halls, each with its own specialty, such as clothing, shoes, accessories, bags and beauty. You got to see a good mix of established brands and up-and-coming brands, all equally worth a look. "Douchebags'' was one of the more well known brands, showing off some of their newest products, while other brands were showing their launch range.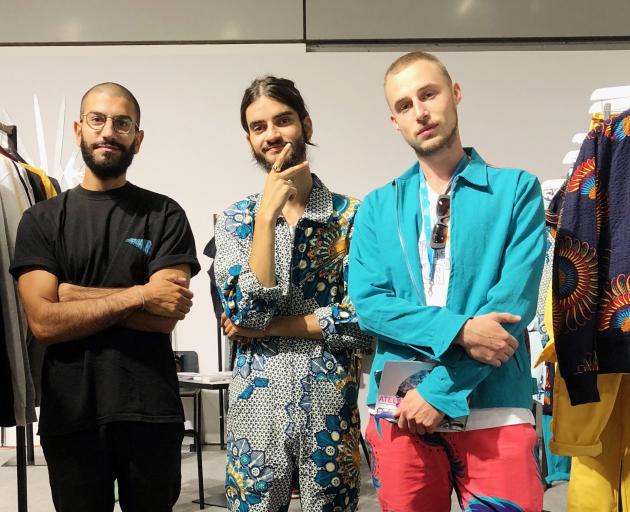 The expos are not just for the French, and you don't just see French fashion while there. This year the theme was "Africa St'', which meant a lot of African brands were present (showcasing some of the coolest wax prints I've ever seen). But we were also welcomed by Filipino, Spanish, Canadian and British brands.
HOW DO YOU GET THERE?
Paris is definitely a city doing public transport right. The Paris Expo Porte de Versailles site was right next to a tramline and metro stop, so was easily accessible from pretty much anywhere. Further afield, we always found it easy getting to and from places around the city, whether we were taking the metro, the tram or an uber/taxi.
WHAT YOU SHOULD WEAR?
You're in Paris ... so channel classic French chic. We saw a lot of lightly coloured blouses tucked into mid-length skirts, with silk scarves in your hair and some small heels or mules. It's a basic template for the French look - a simple top, some nicely tailored trousers or an A-line skirt, and cute but practical shoes. A night out? You can never go wrong with a little black dress and some strappy heels (plus, of course, red lipstick). Add layers in winter, take them off in the summer. Effortlessly chic. No matter what decade you're in, you will still be fashionable.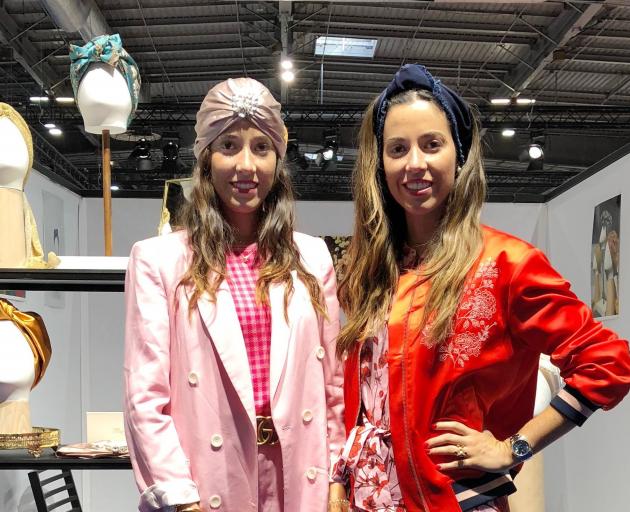 WHAT'S HOT THIS SEASON?
Seventies fashion has been having a moment recently and rightfully so. The flared jeans, paisley prints, chunky boots and shearling jackets are everything right with this world, but (I hate to say) in fashion right now the '70s are slowly being replaced with the '80s. You can't walk into a single store on the European/British High St without being greeted by puffer jackets everywhere, neon prints covering every surface and, believe it or not - shoulder pads. This season will be an interesting transition between two decades that are so different, but I think some specific items we will see a lot of are puffer jackets, neon heels and puffy sleeves.
WHAT ELSE CAN YOU DO?
If you don't have all the time in the world when in Paris - do a bus tour! I've always looked at people on bus tours with confusion, and didn't understand the appeal until I did one. The hop-on-hop-off bus tours go all day and take you past all the worthy tourist attractions. But we did a little exploration on foot too. The shops were calling ...
Paris is beautiful, with lots of cute cafes and bars with a view of the river Seine, which also has an outdoor book market along the riverbank. We finished our sightseeing day with a picnic in front of the Eiffel Tower, nibbling on croissant, champagne and saucisson.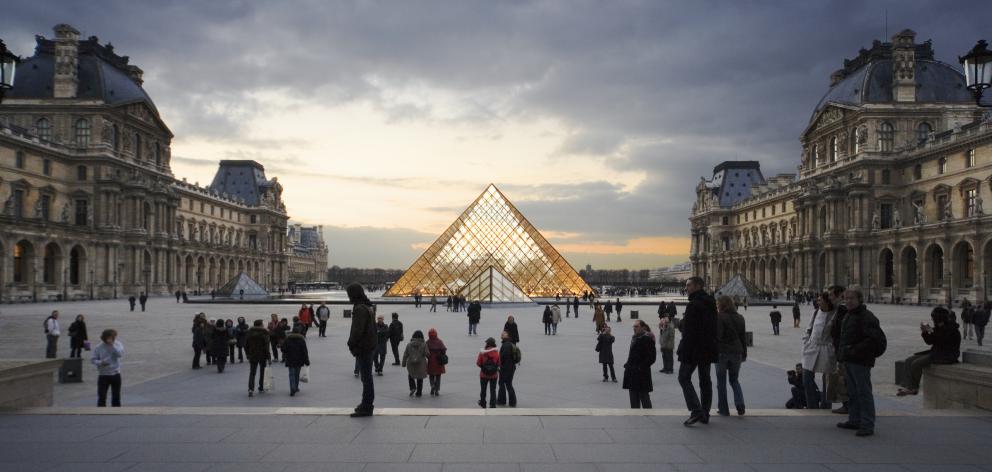 BEST KEPT SECRET?
As an avid art lover, the Louvre was top of our "to do'' list, but the queue was hours long. But then we discovered the Louvre was open until 10pm on Wednesdays, with no queues. We turned up just after 6pm (the usual closing time) and strolled in straight away, feeling like we had just cheated the system. We walked through the museum and made our way to the most iconic exhibits first.
Venus de Milo was surrounded by only a handful of people, and the Mona Lisa a few more, but still, the crowds were almost non-existent in comparison to the daytime crowds. Also, the night-time viewing isn't just about avoiding the crowds. As the sun goes down, it gives you a completely different perspective on the whole museum.
Because of the fragility of so many of the artworks, harsh lighting isn't allowed, and as it gets darker outside, the artwork is shown, quite literally, in a different light. As you wander around the statues you notice so much more because of the shadows cast by the changing light. It's a ``Night at the Museum'' experience like no other.
WHEN SHOULD YOU COME BACK?
September. September hosts fashion weeks in Paris, Milan, New York and London, so no matter where you go, people watching will be your favourite activity. The "Who's Next'' expo is held in Paris the first week of September every year. Not only is it prime from the fashion point of view, but the weather is starting to cool down from peak summer, so you get warm days and a nice breeze. Paris is beautiful any time of year. But remember, you can also get your Paris fix in the pages of French Vogue and Marie Claire...