On a trip to the American South, Julie Orr-Wilson looks at the stories around the biggest holiday in the US, Thanksgiving. 
The tattered remnants of Halloween lined the streets of San Francisco as I headed south.
In Marion city, Alabama I am greeted with decorations in golds and oranges for a seemingly more significant American calendar event; Thanksgiving.
Originating in 1621, "First Thanksgiving" marked a successful first harvest celebration by pilgrims in the "New World", a term originating when Europeans expanded their geographical horizon from the collective "Old World" of Africa, Europe and Asia, to include America. Prof Timothy Welbeck, of Temple University's African American studies department, says there is a darker side to the history of Thanksgiving. The pilgrims' success came as a result of the colonisation of the indigenous Wampanoags and displacement from their ancestral land. I noted on my journey how little mention is made of the local Creek Indians, original inhabitants of Muckle Ridge, renamed after Francis Marion, hero of the Revolutionary War in 1822.
Prof Welbeck suggests this troubled history must continue to be acknowledged, that Thanksgiving now needs to be a celebration of diversity and cultural understanding, alongside reflection on all the personal reasons we have to give thanks.
A national holiday declared by President Abraham Lincoln in 1863, setting aside time to give thanks to God for one's blessings, celebrate harvest and feast, appears to have morphed into a more commercial enterprise, but I am nonetheless struck by the importance placed on everyone making time for family. It's an event bigger than Christmas.
That night I sleep under a hand-stitched, patchwork quilt at Liberty Hall. Address, Possum Bend, Camden; named after a local, out courting, who spotted passels of possums on this Alabama river bend. This was no ordinary B&B, rather, one of the best preserved plantation houses in the area, built in 1855 for John McDowall, and recently opened as a B&B by family members. It is true to its original floor-plan, family heirlooms intact. I loved the fact that wife Harriet McDowall had crocheted the design for the ceiling fretwork to be replicated by the plaster-maker. The name Liberty Hall is attributed to its early hospitality, a place where children were at liberty to roam. Our hosts Julia and Dudley continue this tradition, creating an exceptional place to stay.
Liberty Hall is known as an Antebellum due to its distinctive Georgian, neo-classical, Greek-revival architectural style, characteristic of plantation houses, particularly in the southern states. The Antebellum (Latin for, "before the war") era is the period in the southern United States from the late 18th century until the beginning of the American Civil War in 1861, a period marked by economic growth due to large-scale agricultural expansion.
The plantation economic system relied on "crude labour" that was abundant and cheap.
Sixth generation landowner Cooper Holmes, who runs one of the few remaining plantation farms, is our Marion guide. Forebear William "Wagon Maker" Moore brought a wagon train down from South Carolina in 1819 when the Black Belt, so named for its rich black fertile soil, was opened for settlement. His original 80 acres expanded to thousands. Many of the existing 28 buildings are original and built by Moore himself. Cotton gins, grist and wood mills, potato and canning houses convey the extent of operations on this historic farm.
It feels a delicate topic questioning Cooper about Holmestead Plantation's slave history.
When slavery was outlawed, the workers remained and a sharecropping system was introduced. The farm had its own store, which became the hub for more than 1500 sharecroppers working on a half-share barter system. Now a museum and treasure trove, after the doors closed in 1987, all stock remains. It's a Converse sneaker collector's paradise. Cooper fondly remembers heading to the store for a slice of Bologna and coke as an after-school treat. He's reminded of having drummed into him the southern state school English edict, "Ain't, ain't a word and you ain't gonna say it". The 1940s and '50s gave way to mechanisation and the cessation of share-cropping.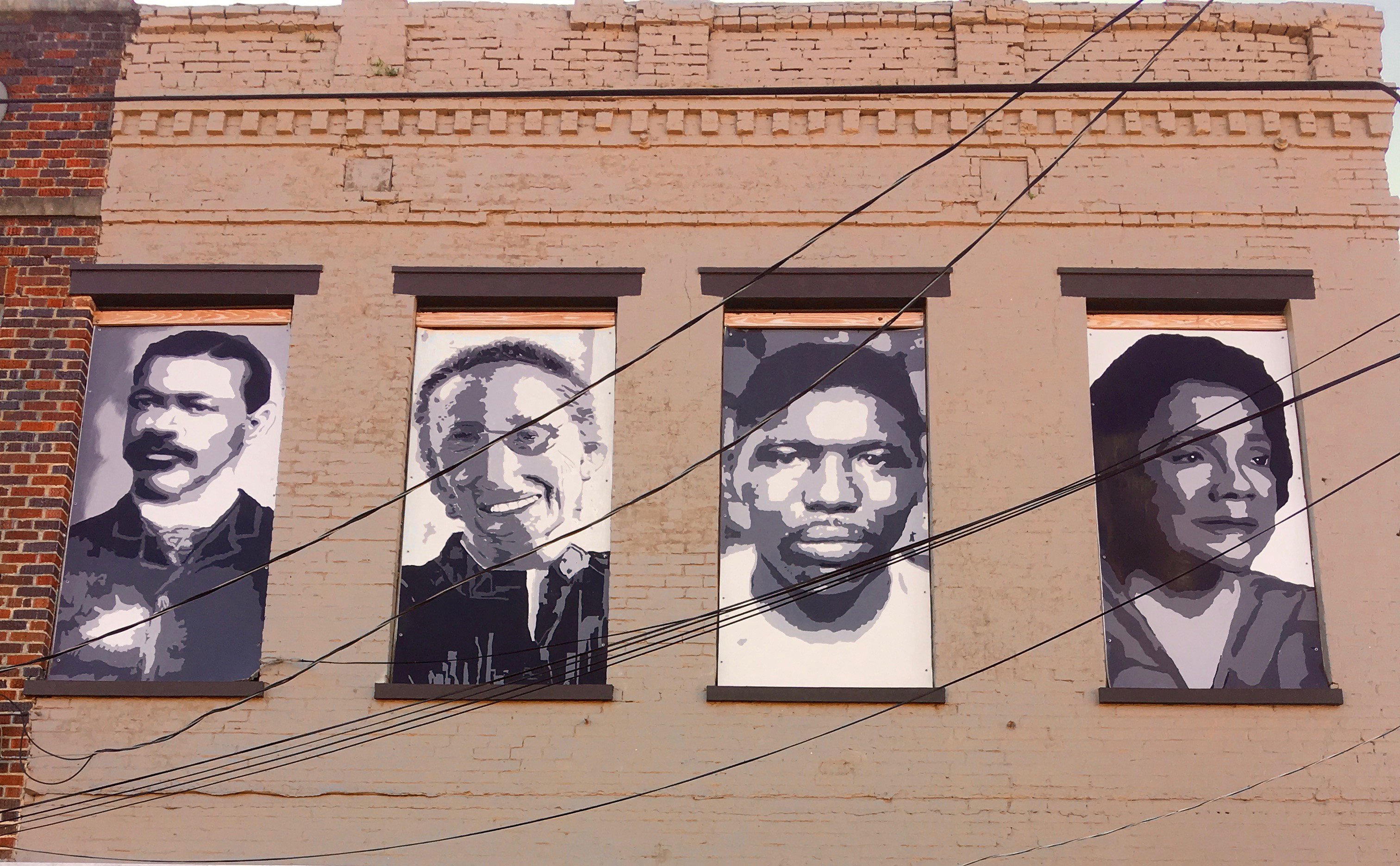 Cotton and corn has been exchanged for unique Pineywoods cattle and Katahdin sheep, a derivative of the African hair sheep breed, along with lumber and the harvest of the native long-leaf pine needles, sold to garden centres for mulch.
Riding in Cooper's Chev pick-up, we stop off at Marion's historic courthouse quad.
Jimmie Lee Jackson was shot here, leading to "Bloody Sunday" and the Selma to Montgomery March. Empty shopfronts now showcase Marion's history. The county jail has become an interactive museum.
We climb the spooky stairs of a central derelict hotel and among the peeling paint and trash I find discarded, a card, "Hearty Thanksgiving Greetings", it reads. It's a little early for, "Turkey Time". Instead, at local favourite The Shack, described as a, "hole-in-the-wall with road-house atmosphere", I taste my first deep-fried dill pickles with chipotle sour cream. Breakfast at Whillard's BBQ is a bit of an ordeal as again I exchange my usual granola for biscuits, bacon and grits. I'm becoming accustomed to the favoured local style but I don't think I could ever settle for a daily boxed fried-chicken lunch. My best meal, spent in the company of Cooper and his wife O'Neill, in their cleverly converted dairy shed house, involves dining on grass-fed beef and for once, greens.
Lincoln Normal School is on the tour route, dating back to 1867 and one of the oldest HBCUs, "Historically Black College and University", in America. Formed just two years after the end of the Civil War to teach newly freed African Americans. Civil rights leader Coretta Scott King attended school here. There's also the elite fifth-oldest girls school in the US, Judson College, complete with stables and dressage ring. The college grounds contain some of Alabama's "champion" trees. The English oaks' green is giving way to gold. I have a fondness for the American English term, the fall, derived from the Old English feallan, meaning to fall or die.
Perhaps most touching is visiting the unique model Project Horseshoe Farm, in nearby Greensboro. A community non-profit organisation describing itself as "dedicated to strengthening and improving the quality of our vulnerable neighbours, and preparing citizen service leaders for tomorrow's communities". Arriving in time for the after-school programme, designed to help up to 90 students achieve academically and enhance life skills, we chat with this happy bunch doing homework, sampling the meal some have cooked.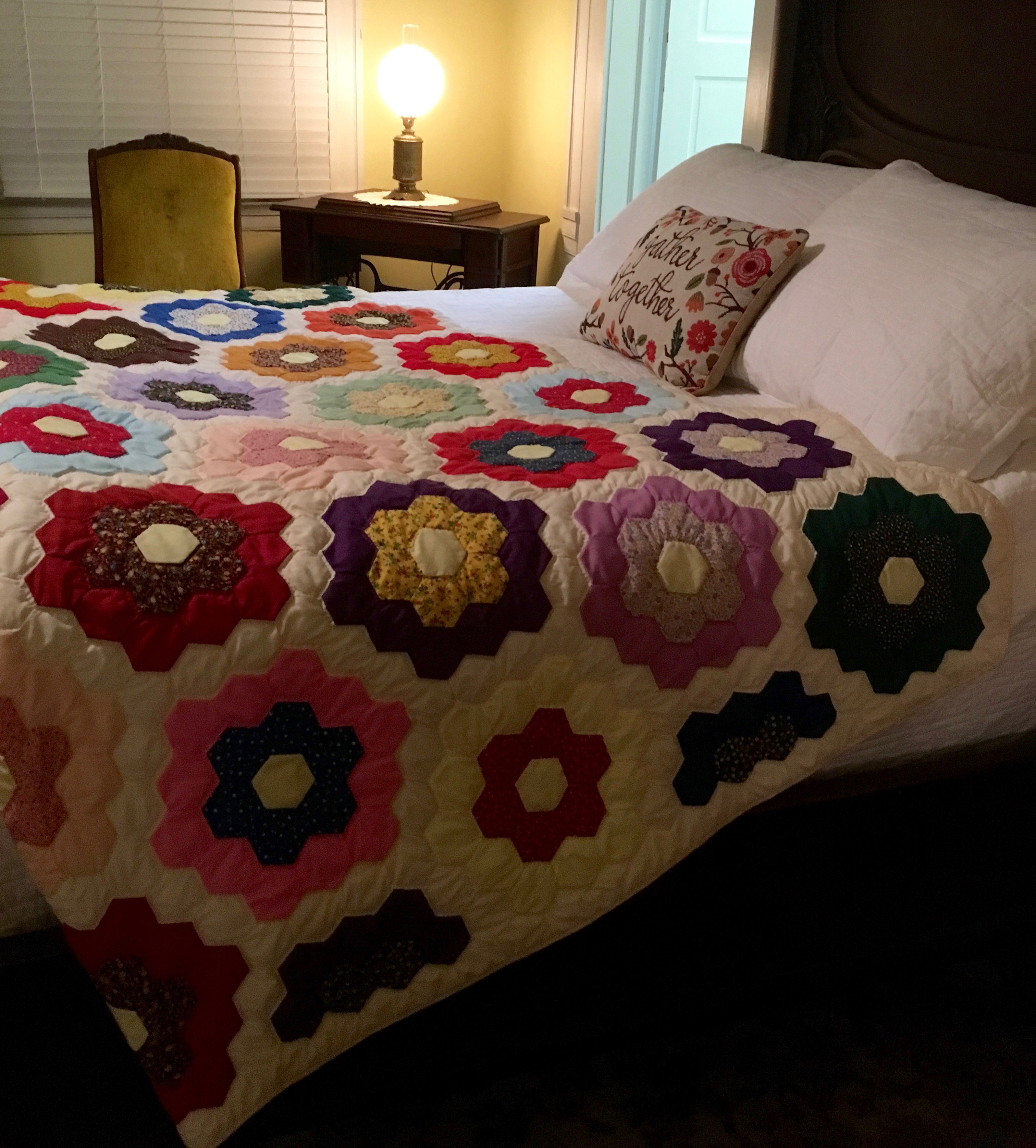 On my last night I am privileged to be a guest at Antebellum "Reverie", the most exquisitely restored and refurbished privately-owned residence in Marion. Filled with New Orleans sourced antiques, it's like staying in a museum. That night I sleep under another beautiful vintage handmade quilt, a French whale-oil lamp at my bedside. I'm intrigued by the silver tea service, reconstituted from saved Depression-era coins. My bedroom window pane is etched with long-past resident Sally Hurt's signature, signed using her engagement ring.
We love our three days of being addressed as "Ma'am", and it's no different when we visit Marion Military Institute, the oldest military junior college in the US. When we meet some of the students, in full military kit, they speak to us in their southern drawl, each sentence punctuated by a "Yes, Ma'am". When one boy forgets, my companion pulls him up. His cohort explains, "It's essential. It's part of respect and politeness".
Sadly, I'm going to miss Thanksgiving but that ain't no excuse not to celebrate diversity and cultural understanding along with all the personal reasons there are to give thanks.
"HEARTY THANKSGIVING GREETINGS TO Y'ALL."
Julie Orr-Wilson was a guest of Holmestead Company. www.holmesteadcompany.com.