Wanting an old-school camping experience, John Shaw and Ian Sutherland packed their mountain bikes and headed to the Waitaki Lakes to get awayfrom it all.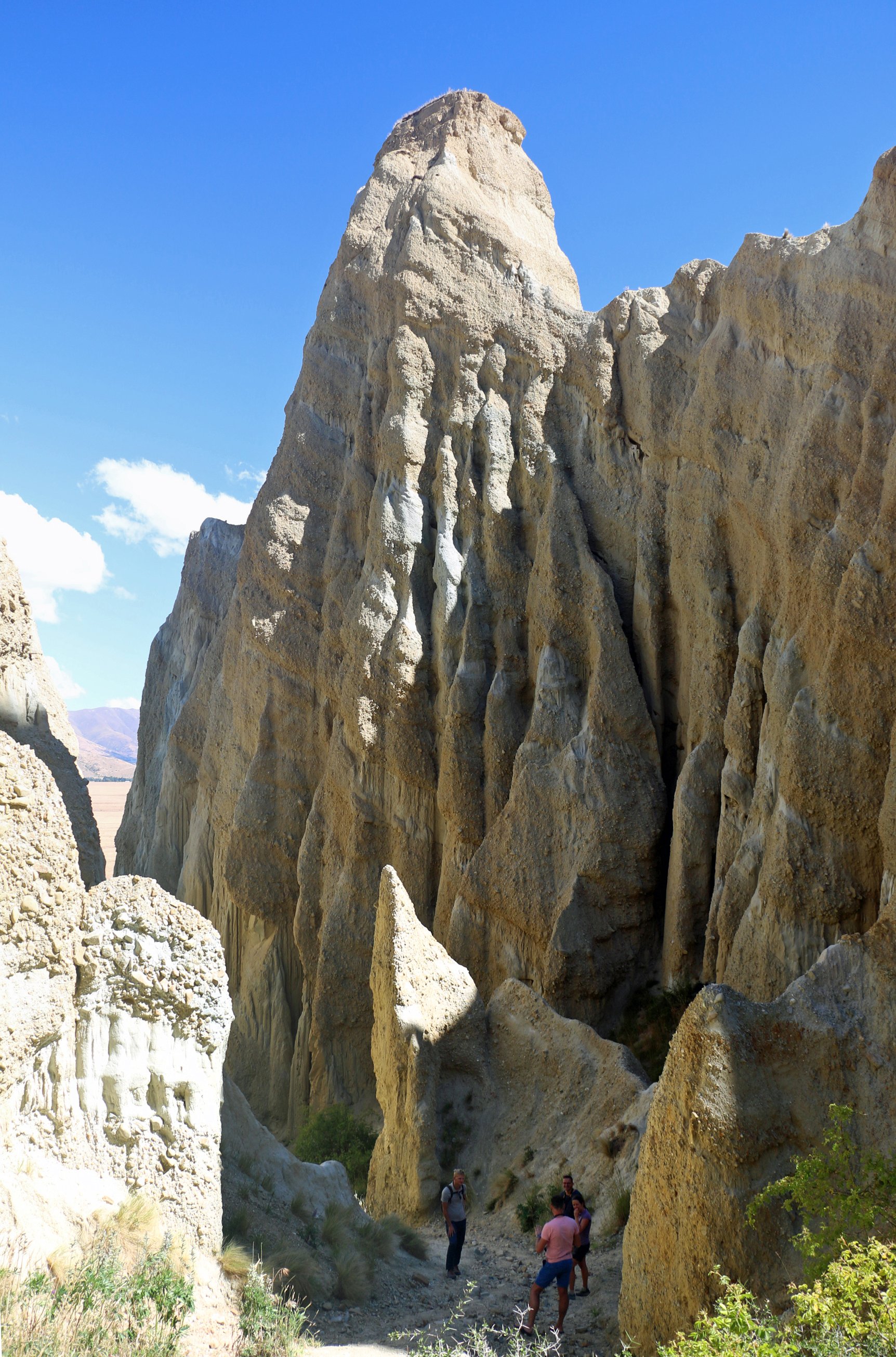 For some time I've been very keen to re-live my 20th-century camping experiences. While not regular campers, my wife and I took some camping holidays near where we lived. We based ourselves in a small tent and cooked on a basic cooker. Fresh catches were consumed in abundance, often shared with friends staying at the same spot.
In this electronic and social media-driven world, it's great to know that the old-fashioned camping experience is still alive and well in Waitaki. The Waitaki Lakes is one such area where "old school" can still be had, so last week, coinciding with the opening of the camping season, I set off with a mate for a couple of days of mountain biking and camping 20th-century style.
Our departure from Oamaru was not super early but was a little rushed due to a last-minute appointment I could not put off. Ian arrived on time so I hurriedly threw my gear together and we set off.
We made the decision to stay at Sailors Cutting at the edge of Lake Benmore as it's almost equal distance between Otematata and Omarama on SH83. Among other things, Sailors Cutting is within easy reach of most of the Waitaki District and Mackenzie Country.
We knew that, as bikers, we could ride to Clay Cliffs almost entirely off the main road, most of it on the Alps 2 Ocean Trail (A2O). Crossing the Ahuriri River is the only place we had no choice but to ride on SH8. With this in mind, we set off after parking up at our chosen site at the campground.
It was a beautiful spring day, so riding around Lake Benmore was accompanied by little wind, blue skies and a great view of the Ohau Range and fresh snow from the night before. At Clay Cliffs, we were greeted by excellent light conditions and what I describe as nothing less than a wonder of nature. This amazing site forms part of the proposed Waitaki Geopark, a first for New Zealand, if established.
After half an hour or so exploring the cathedral-like cavern, we set off for our return to camp. There was still good light but we wanted to make sure we got our tent up in a relaxed, orderly fashion (not in the dark). Upon our return, the first thing to do was to put water on to boil. The modern primus we used was very welcome - no need for matches, you just flick the knob around and boom.
We'd brought the cooking essentials and food - sausages, a dehydrated meal and, of course, a few beverages. While we had plates I realised, in the rush to get away, we had no cooking utensils or cutlery. Turning sausages was not going to be a problem but stirring and eating a dehydrated meal might prove a little more challenging.
It was time to track down a couple of special kitchen items that we knew are available at all campgrounds - some people call them sticks! These, we decided, would make excellent stirrers and also double as cutlery. With boiling water added, Ian stirred the meal and we left it to stand while we polished off the sausages, no cutlery needed, and a coldie or two. The flat deck of our small truck made for the perfect kitchen bench and dining table.
Many caravans, some with living room-sized awnings, were already in position for the season and a few were even occupied. I met two couples who had been coming to Sailors Cutting every year for decades.
By the time we had eaten and spun a few yarns over our remaining drinks, it was time to turn in. We intended to ride the following day, so a good night's sleep was in order.
With fresh snow on the surrounding mountains and a clear night, we knew it would be a night when you just went to bed without getting undressed. Even the socks stay on!
The next day dawned clear and windless. We couldn't have hoped for better riding conditions. First things first though: a cooked breakfast and a "big" coffee in Omarama. After a warm welcome at the cafe, we settled in for bacon and eggs and our choice of coffee - just what the doctor ordered.
Over breakfast, we discussed our riding options, deciding that the A2O section from Ohau Lodge to Tarnbrae and back was ideal. Tarnbrae, at 912m, is the highest point on the trail so the views were going to be hard to beat. It's a short drive from Omarama to the bottom of the Ohau Skifield access road where we parked.
After a largely uneventful climb, we took in the view at the top while we re-fuelled and prepared for the downhill leg.
Looking up at the skifield basin sparked a tinge of sadness I wasn't up there on my snowboard instead of down here on my bike but this was soon forgotten as I reflected on the fact it was another ultra-fun ride in great company.
On our return to the truck we decided to visit to Ohau Lodge for a cleansing ale and a toasted sandwich. After consuming these and saying goodbye to owners Mike and Louise Neilson, we headed back to base camp.
When reflecting on this couple of days, I had to pinch myself to be sure I was experiencing this beautiful and tranquil region of ours for real.
Thank you Waitaki lakes and beyond. With assets like these at our back door, life is (better than) good.
John Shaw is an Oamaru writer. His camping ground stay was facilitated by the Waitaki District Council.