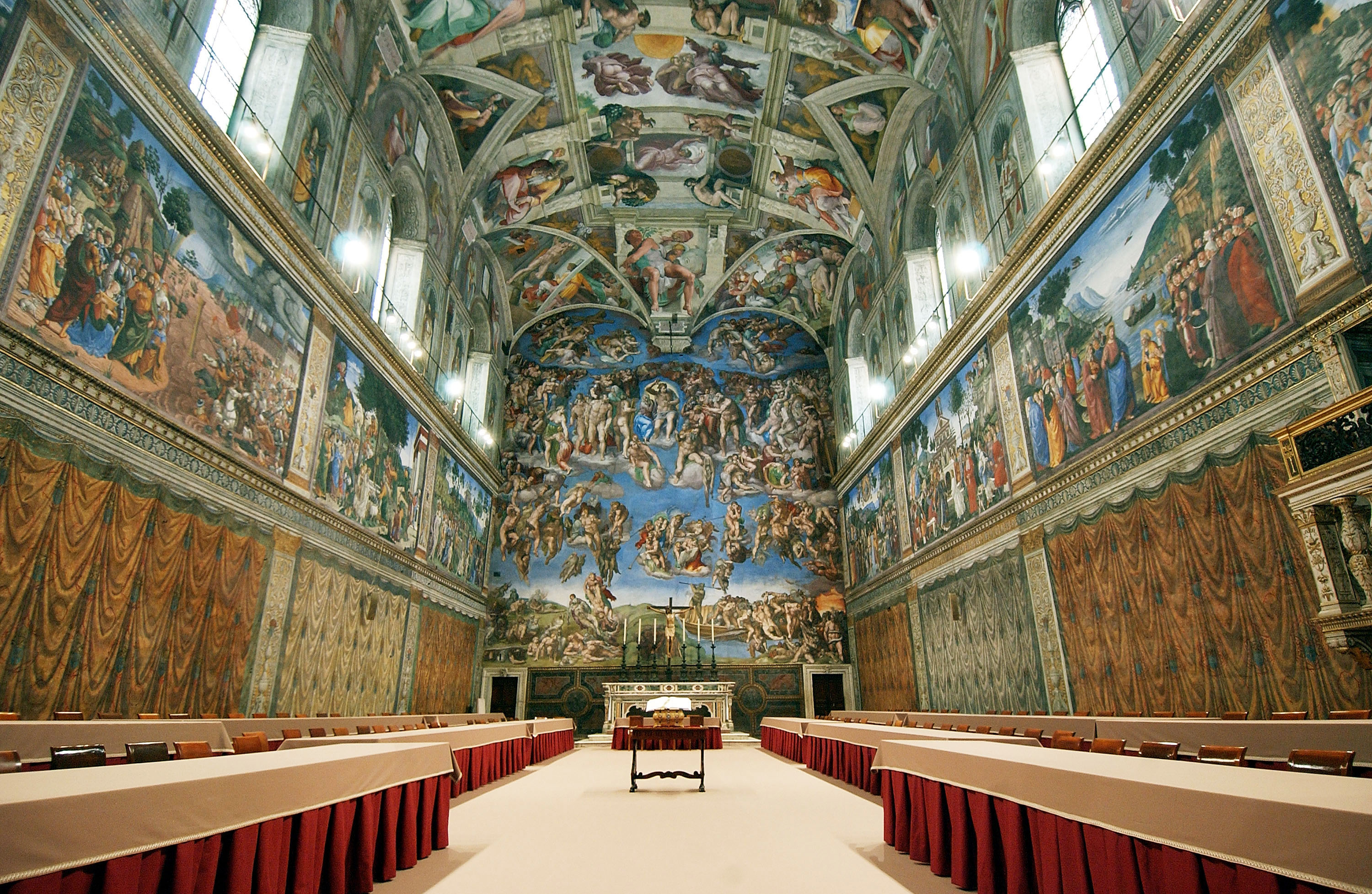 Rome really is the Eternal City, writes Tony Nielsen.
There are all sorts of sayings attached to Rome. The one I like best appeals to me because it fits in with my visit and my new-found appreciation for a place that had only featured in travel brochures until then.
My Eurail journey around Europe had already created much excitement as my itinerary had placed fantastic memories for close inspection down the track. In Frankfurt, Copenhagen, Berlin, Prague and Vienna I had made the most of the opportunity to explore and especially to soak up every cultural experience I could fit into a fairly tight schedule. So, the saying "all roads lead to Rome'' is sort of true, for me at least.
My days in Vienna were bursting with enthusiasm for its beauty and for the musical attachments it is famous for. Alongside that, though, my keenness to give full rein to my visit to Rome was growing by the minute.
My plan was to walk as many of the city's streets to imbibe the history that I knew would come at me, but also to take advantage of a guided tour of the Vatican. I figured the need for detail in visiting the Pope's place was paramount. Turns out my intuition was right on the button.
My Lonely Planet research told me Rome's history goes back more than 28 centuries, making it one of the world's earliest settlements.
Today it is home to nearly three million people and attracts four million visitors a year. So I would be sharing the streets with a whole bunch of like-minded travellers. No worries.
Everywhere I went, planned or otherwise, there was always something unique to remind me that Rome is indeed a special place, one that would remain indelibly etched on my memory long into the future.
There are broad roadways teeming with traffic. Equally, there are narrow cobblestoned alleys that have been there for centuries. Everywhere there are constant reminders of the history, with special attractions such as the Pantheon and the Colosseum visual reminders of dynasties long gone.
My research also sprang a few surprises. For instance I wasn't aware that after Hollywood, Rome is one of the preeminent movie-making locations.
At first I couldn't reconcile that idea, but when I saw the list I was convinced. La Dolce Vita and Three Coins in a Fountain, back in the day, but also recent hits such as Gladiator and 2016's Ben Hur. Just another string to Rome's bow, alongside its history, its fashion, and, of course, as the home of the Catholic Church and the Vatican.
Speaking of which, I booked my tour, but still had a day to keep on with my wandering.
And that turned out to a totally unexpected piece of luck.
I have a perhaps unhealthy interest in the avant-garde modern art of New Yorker Andy Warhol.
So, while on my foot slogging around the city, I was surprised to see a poster advertising some sort of exhibition. In fact, it was not just any exhibition; this was the real thing, an international collection of all of Warhol's primary pieces of art. Everything from the Campbell's soup cans to demonstrations of his obsession with Marilyn Monroe ... in other words, I'd stumbled upon the Holy Grail. It wasn't long before I was there among it, and there I stayed for at least a couple of hours.
Having sated myself with one of the 20th century's foremost artists, it was quite ironic to realise where I was going the next day. Warhol today, Michaelangelo tomorrow. Even now I pinch myself as I remember the juxtaposition. My visit to the Vatican was everything I hoped it would be. The sheer opulence of the many rooms festooned with Renaissance art is guaranteed to take your breath away, especially the Sistine Chapel.
One thing you can certainly say about the popes, especially those during the Renaissance period, is that our world is much richer from their support of artists and sculptors during their reign.
You want to be able to pace yourself to take in the brilliance of these works by Leonardo Da Vinci, Raphael, Gotti, Michaelangelo and many, many more. My visit was further enhanced by the previous day's experience, appreciating the powerful impressions of modern art via Andy Warhol against the masterpieces on show in the Vatican Museum.
Two days of viewing some of the most impressive art available made an impression on me, to the point I am sure I was in some sort of overload, meaning it was extremely difficult to process the images that had leapt out at me on both days.
Looking back now, I wish I had repeated the exercise, spending at least another day soaking up the best of modern art via Warhol, and the best of the Renaissance at the Vatican. It didn't happen, and is unlikely to, so I have to be satisfied with the memories that have stuck.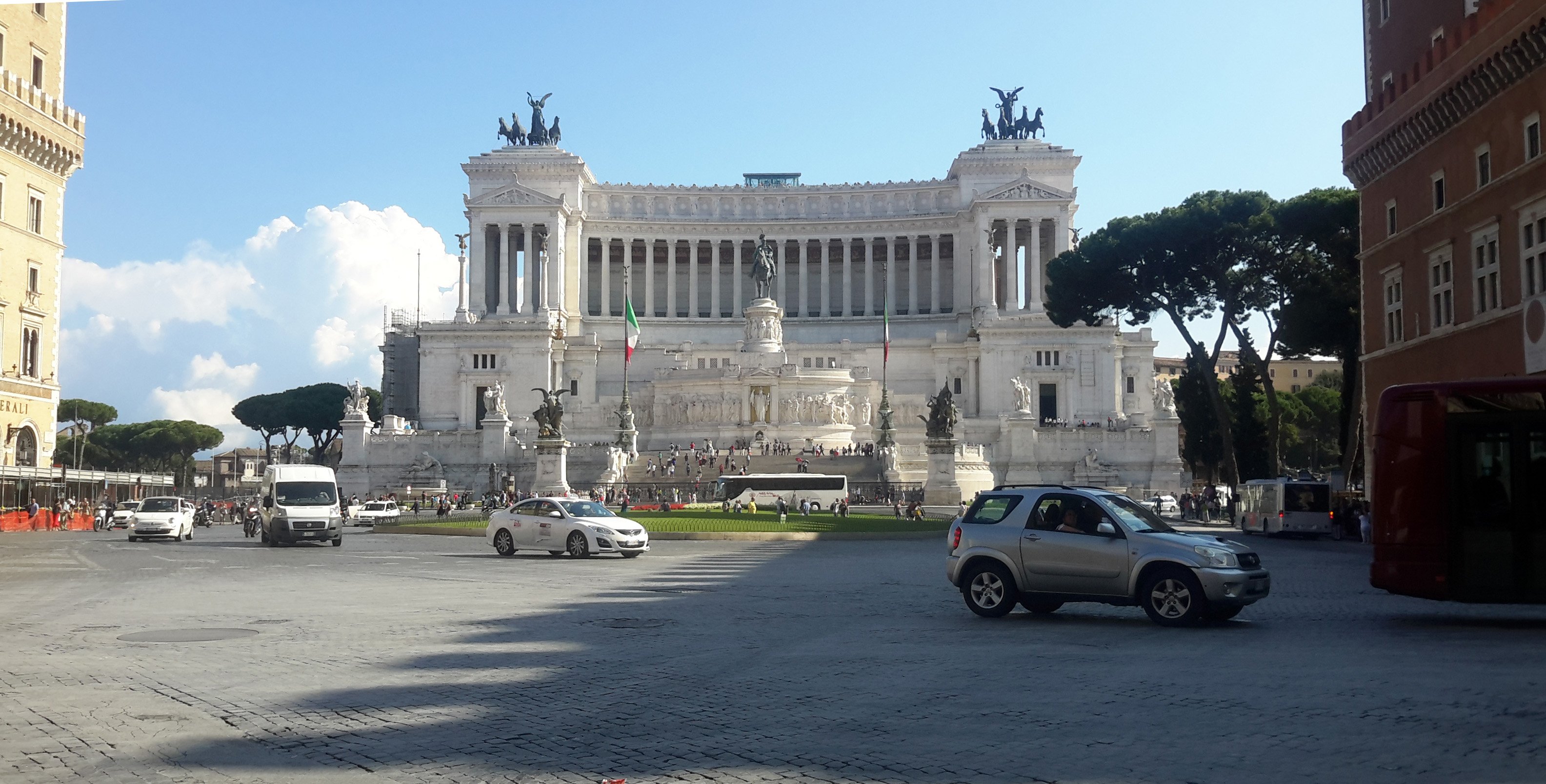 Over the next couple of days I continued my walking around the city. It is actually quite compact and everywhere you go there's another piece of history. For instance, I spent a couple of hours at the Trevi Fountain, the 18th-century masterpiece everyone wants to visit when in Rome. Truth is, it is impressive, and there is something romantic about it that is hard to define. Much of my time there was taken up with people-watching and it definitely is one of those bees-around-a-honeypot situations.
One thing that struck me then, and has stayed with me, is the observation that the locals in Rome seem to pay no mind to the beauty and the history that surrounds them. I'd go so far as to suggest many Romans have never toured the Vatican Museum, and have never gazed spellbound at Michaelangelo's magnificent ceiling in the Sistine Chapel.
As with the other European cities I had already visited, my impressions of the Eternal City are locked away to be revisited at will.
Although I'd walked miles, taking in the many alleys and everyday sights, as well as the big ticket must-see attractions, my Eurail pass was reminding me that Milan, Paris and London were still to be experienced.
Arrivederci Roma.
Tony Nielsen is a Dunedin-based writer.