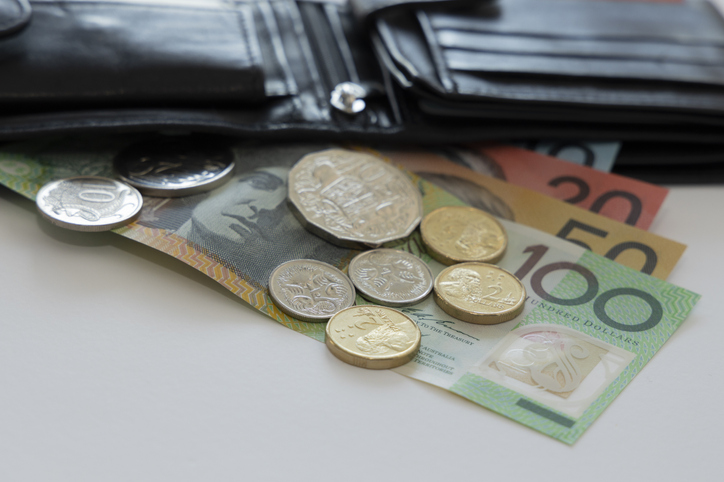 The rise in annual inflation is confronting, but not surprising, Australian Treasurer Jim Chalmers says.
Australia has recorded its worst inflation outcome since the introduction of the GST, likely locking in an interest rate rise by the central bank next month.
The headline consumer price index rose 1.8 per cent in the June quarter, when the price of a supermarket iceberg lettuce hit $10.
This pushed the annual inflation rate to 6.1 per cent, from 5.1 per cent in the March quarter.
"We are not surprised to see inflation north of six per cent, but it's still confronting," Dr Chalmers said in Canberra on Wednesday.
"This inflation outcome today mirrors the lived experience of Australians who are doing it tough right now."
But Dr Chalmers warned the June quarter data does not include the rises in household and business energy bills that came into effect in July.
"Inflation is high and rising. It will get tougher before it gets easier," he said.
The inflation outcome was in broadly line with financial market expectations of a quarterly rise of 1.8 per cent and an annual rate of 6.2 per cent.
The outcome on Wednesday was driven by the rising cost of fuel, food and groceries, housing and furnishings.
The pace of price growth in the food and non-alcoholic beverages segment was two per cent in the quarter and 5.9 per cent over the year.
Automotive fuel rose 32.1 per cent over the year, housing rose nine per cent while furnishings, household equipment and services was up 6.3 per cent.
In the housing segment, the cost for new owner-occupied dwellings was up 20.3 per cent over the year.
"Annual price inflation for new dwellings was the strongest recorded since the series commenced in 1999," ABS Head of Prices Statistics Michelle Marquardt said.
Inflation is rising all over the world following the outbreak of war in Ukraine on the back of rising commodity and fuel prices.
This in turn is hitting manufacturing, transport and freight costs.
But Dr Chalmers said domestic factors were definitely in play.
"Australians understand when they're at the supermarket, when prices are going through the roof, that this challenge is partly global and there are domestic components of this challenge as well," he said.
"I want to reassure them that the government is very focused on those domestic factors."
All eyes are now on the Reserve Bank of Australia and its meeting next Tuesday to discuss lifting the 1.35 per cent cash interest rate.
The market consensus has been for a 50 basis point rise, which would take the cash rate to 1.85 per cent.
The bank is trying to crack down on domestic price pressures and return inflation to its two to three per cent target range.
Westpac economists think the RBA could steadily lift the cash rate to 3.35 per cent by February 2023.