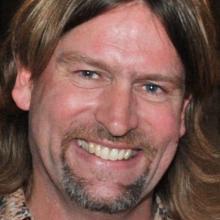 University of Otago Associate Prof Paul Hansen has been invited to the World Health Organisation headquarters in Geneva where priorities for developing new antibiotics will be discussed next week.
It was a "great honour" to attend a WHO meeting, at which 1000Minds decision-support software he co-invented is being used to develop priority pathogen targets for research and development leading to new antibiotics.
The other inventor is former Dunedin software developer Franz Ombler.
Prof Hansen, of the Otago department of economics, undertakes research mainly relating to priority setting and resource allocation, especially in the health sector.
He will be acting as a temporary adviser to  WHO during the three-day "Priority Pathogens List Working Group" meeting.
And a group of about 70 international specialists in antibiotic-resistant diseases will discuss relative priorities, with the software surveying their opinions on priorities.
The WHO Essential Medicines and Health Products department has been working with the University of Tubingen, in central Germany, to develop the list.
The list focuses on antimicrobial-resistant bacteria "with the aim of  providing an essential guide for planning, implementing and monitoring".
Mr Hansen said the world was facing a "massive" problem through growing antibiotic resistance, which could result in diseases like tuberculosis becoming much more threatening in the future.
Since 1000Minds software was initially developed at Otago University in 2002, and it had been used in many countries and in many ways, including to help establish the priority of some patients awaiting surgery, in New Zealand and Canada.
"I'm really excited. It's just great," Mr Hansen said.
He was honoured that 1000Minds tools were "being used for such important applications".
"That fills me with enormous joy.
"We want to make the world better.
"That's really the purpose for what we're doing.
"When you get asked to be involved in something that really matters you think, 'Wow'," he said.
1000Minds is an online suite of tools and processes to help individuals and groups make decisions, and also to help users to understand other people's choices.