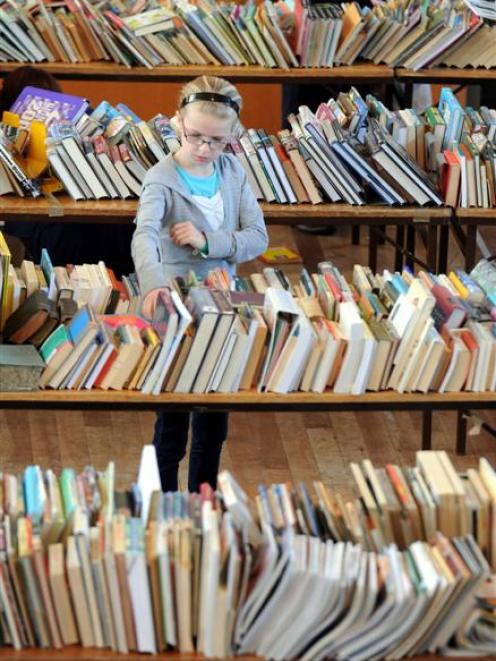 Monique Harper looks for a good read at Mosgiel Rotary Club's book sale at St Mary's Hall, in Mosgiel, yesterday.
Good fiction books had attracted the buyers and there was a queue of 50 people when the sale opened on Saturday morning.
On offer were 30,000 books, records, magazines and CDs.
However, expensive sets of encyclopedias sat seemingly untouched yesterday.
"We can't even give them away, or not for a few dollars anyway," convener Michael Lawlor said.
"Nobody has gone out the door without a book or two, and some a banana box or two."
The top price paid up to yesterday afternoon was for a mint condition set of Weekly News 1900-1971, which went for $60, he said.
A private collection of classical and orchestra music remained mostly unsold.
"It's been well looked through but technology has moved on," Mr Lawlor said.
The amount raised for the Neurological Foundation of New Zealand was still being collated.