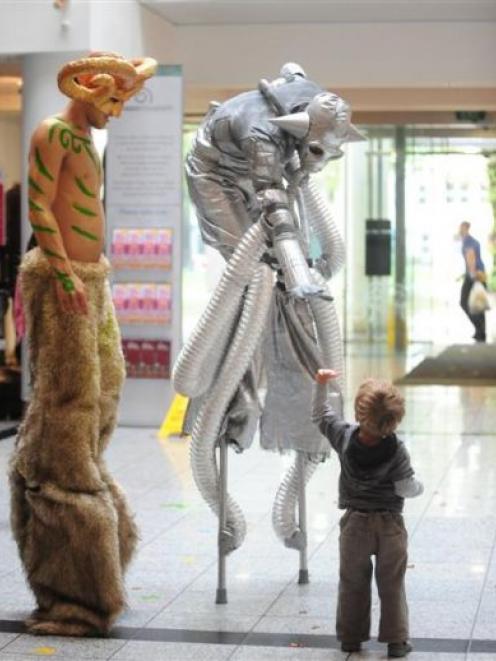 Stilt walkers Daniel Gordon (fawn), and Miguel Nitis (robot), of Highly Flammable, welcome Taylor Dickson (2) to the Big Get Together at Otago Museum yesterday.
Poor weather forced organisers to move the event from the reserve into the museum, with hundreds of people watching the free live entertainment.
  - Photo by Craig Baxter.