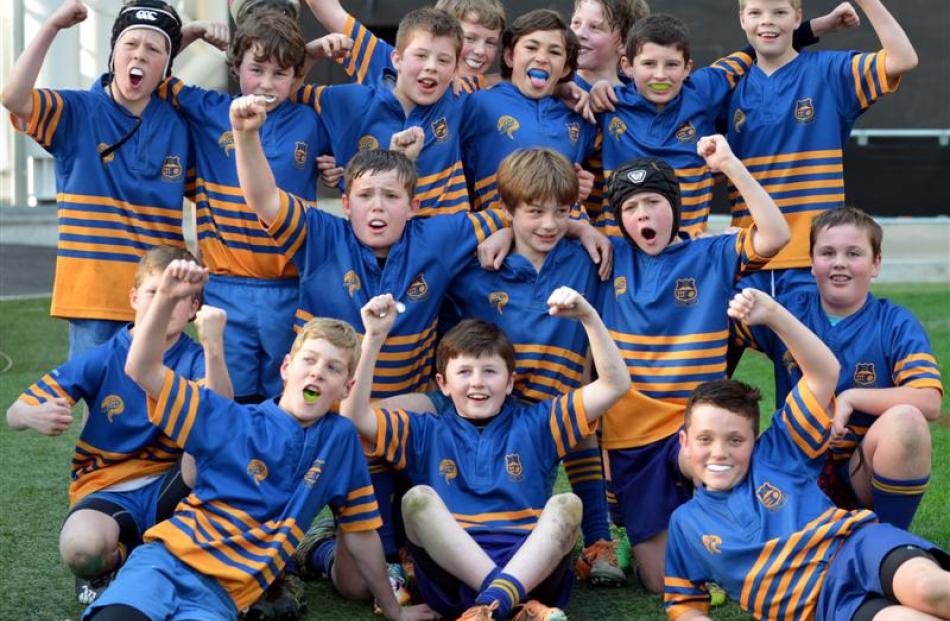 There were mixed emotions for Taieri teams in the finals of Dunedin Metropolitan Junior Rugby, held at Forsyth Barr Stadium on Saturday.
In the under-11 final, Taieri Blue dominated Pirates to win 21-5.
Up 7-0 at halftime, Taieri scored two quick tries early in the second half to shut the physically imposing Pirates team out of the match.
It was a fitting end to an outstanding season for the under-11 Blues.
Unbeaten in 15 matches, Taieri scored at impressive 652 points for the year while conceding just 133.
The players were smaller in size than many of their opponents but superior skills, fitness and some astute coaching ensured their team was never toppled.
The under-12 final proved to be heart-ache for Taieri Blue, which lost 26-24.
Up against the unbeaten Eastern, Taieri looked out of the match when trailing 26-5 at halftime.
But the tenacious Eels refused to throw in the towel, instead opting to try to run Eastern off its feet.
And it almost worked. Taieri clawed back to close the score to 26-19 with time almost up.
Then an attack which started inside Taieri's half saw the Eels score in the corner but a difficult conversion attempt went wide and the match was over.