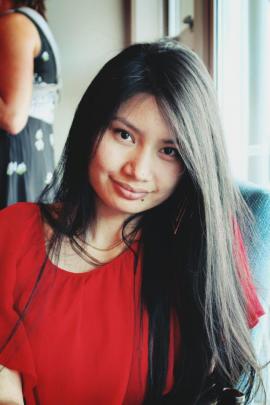 The Dunedin online business sector will be well represented at the upcoming BNZ Start-up Alley competition in Wellington.
Of the 10 finalists announced this week, three are Dunedin-based businesses.
The three Dunedin finalists are online payroll service Thankyou Payroll, online youth magazine HVNGRY and online parent-teacher interview management system Parent Interviews.
Thankyou Payroll chief executive Lani Evans said being selected as a finalist was ''really good affirmation that we have a business concept that is innovative''.
If Thankyou Payroll won it would be a great opportunity to explore the idea of international expansion in the United States where the industry was more mature, she said.
The HVNGRY magazine team found out they were among the finalists just 20 minutes before their magazine went live for the first time.
Editor Serena Chen was bewildered to have been selected and was really excited to have the opportunity to attend Webstock '14 conference in Wellington.
She formed HVNGRY along with two friends she studied with at the University of Otago - Maddy Cormack and Emily Mabin Sutton - to bring positive media to teenage girls.
''Winning would just be the even more unbelievable icing on the cake. We feel really strongly about this project and that's what we are going on - our passion for better media,'' she said.
BNZ Start-up Alley provides a helping hand and promotional opportunity for start-up web and technology businesses.
From an original 38 applicants, 10 start-ups were invited to present their business case for assessment by a panel of judges at the Webstock conference, which starts on February 10.
Two winners will win $10,000 and a trip to San Francisco where they can network with IT leaders in the United States.
- by Jonathan Chilton-Towle