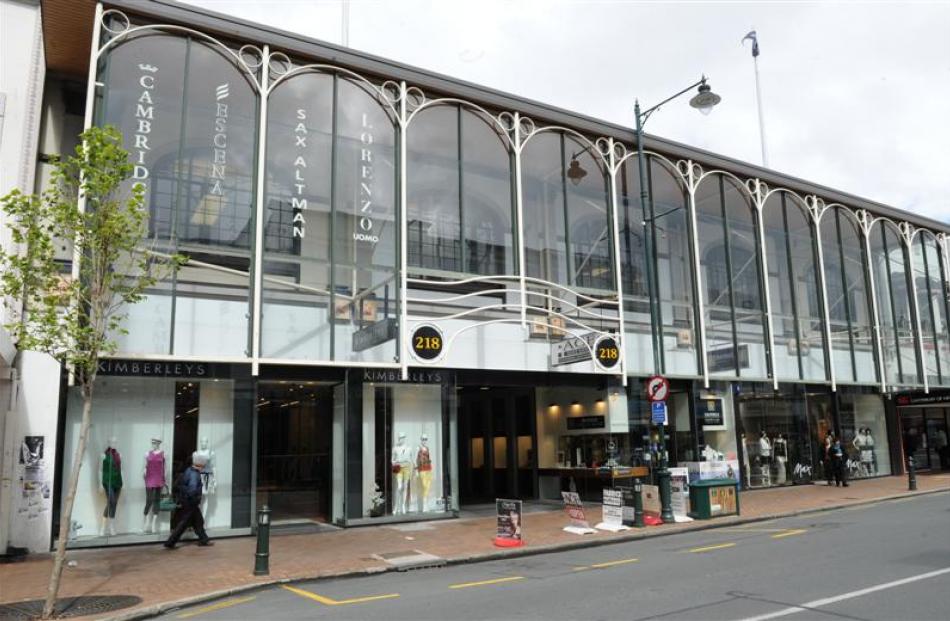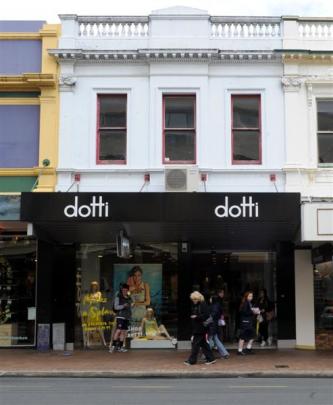 The Dunedin City Council has approved nearly $60,000 in rates relief and heritage fund grants for the earthquake strengthening of three commercial buildings in George St.
A total of $21,000 in rates relief and $19,000 heritage fund grants for this year was awarded to the owners of buildings at 218, 284 and 371 George St by the full council in the non-public part of its meeting last week.
Another $17,000 in rates relief for two of the buildings was granted for the next two years.
Economic development unit manager Peter Harris said some might view rates relief as a cost to ratepayers, but the council viewed it as an investment.
Those awarded it would pay much more in rates in the long term for reuse or expansion than they would if they did not do the extra work.
"It's a vote of confidence from the council really."
The grants reflected the continuation of the council's focus on providing assistance to heritage building owners to reuse and earthquake strengthen their buildings, he said.
Since 2010, the council had been more active in awarding rates relief to heritage building owners and much of the total relief granted since then had gone in that direction.
Projects considered have to exceed a $100,000 threshold and involve substantial investment into restoring and reusing a heritage building.
In 2010 and 2011, a total of $67,525 in rates relief was allocated to nine heritage reuse projects, ranging from $592 a year for the Stavely building in Jetty St, to $5627 a year for the former BNZ building in Princes St.
Projects to receive rates relief support so far this year include the A.H. Reed building in Crawford St, the former Dunedin Prison and commercial buildings in Princes and George Sts.
About $47,000 still remains unallocated from this year's $100,000 rates relief fund.
Many building owners who received rates relief for restoring heritage buildings also gained grants for the same purpose from the Dunedin Heritage Fund.
So far for the 2012-13 year, most of the $55,000 awarded from the $80,000 in that fund has been to assist earthquake strengthening projects.
Mr Harris said the successful application by the owners of the buildings reflected the council's strategy to recognise the value that restoration and reuse of heritage buildings offered the city, both in a heritage and economic sense.