By tomorrow 95% of University of Otago staff will be working from home as the tertiary institution readies for the coming nationwide lockdown, University of Otago emergency and business continuity coordinator Andrew Ferguson says.
Coursework was also being rushed online as the university deals with an advance to level 4 alert status sooner than it expected, he said.
The country will be in lockdown for at least four weeks from 11.59pm on Wednesday, Prime Minister Jacinda Adern announced yesterday.
Mr Ferguson, at a brief media availability session at the St David Lecture Theatre this afternoon, said over the next few weeks the university would put in place what was required for the institute to keep operating for as long as required while Dunedin was locked down.
''Basically, we're here for the long haul and whatever the regulations are, or the requirements, we'll work to those,'' he said.
''As of Wednesday night staff associated with Student Health, the colleges, some essential trades staff that have responsibilities to maintain buildings if there's an issue - but basically every other staff member will be working from home.''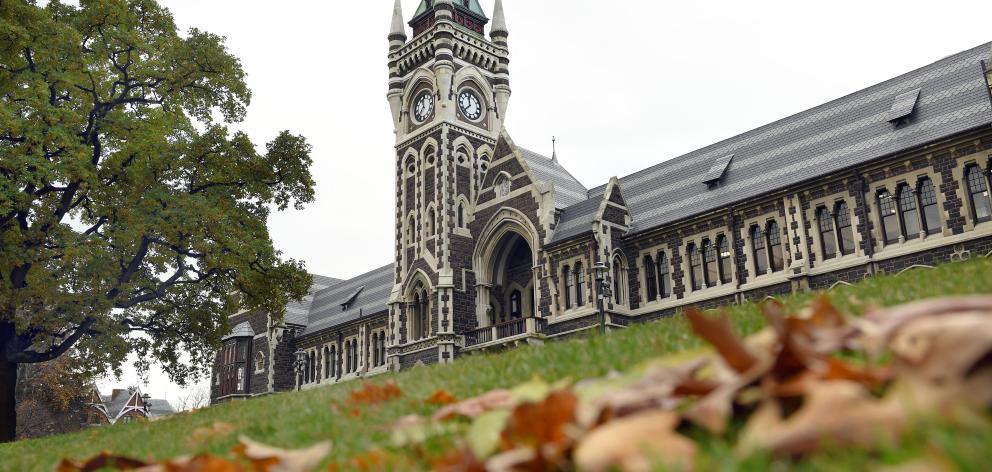 With reports of Dunedin Airport flooded today with students trying to get home before midnight tomorrow, Mr Ferguson could not say how many remained on campus, but staged meals at colleges, support services online, and a continuation of, an albeit smaller, Campus Watch were among the services that remained.
''We have told students that our colleges are open, if they want to they can remain in our colleges. We'll have all the support in there, in place for them,'' he said.
''If they want to travel, that's entirely up to them. But we are set, ready to look after our students in the colleges and also in the university flats and others as well.''
He said the university was being ''flexible as we can be'' in terms of students' ongoing academic requirements.
The hope was 100 level papers would be out by the end of this week - and others next week.
''However, with the staging to level 3 and level 4 being sooner than we expected, there may be some delay. But we'll get that out as soon as we can.''