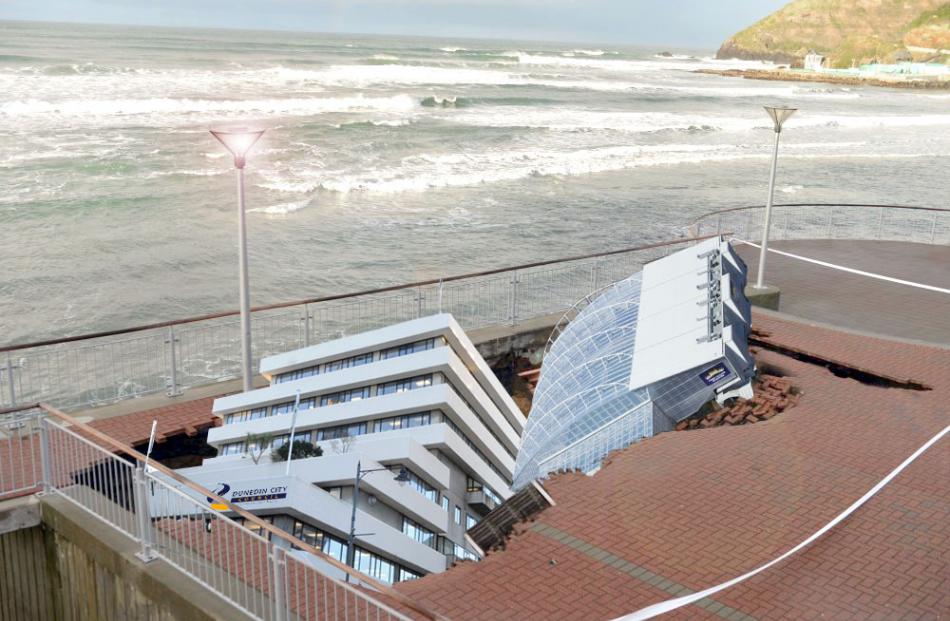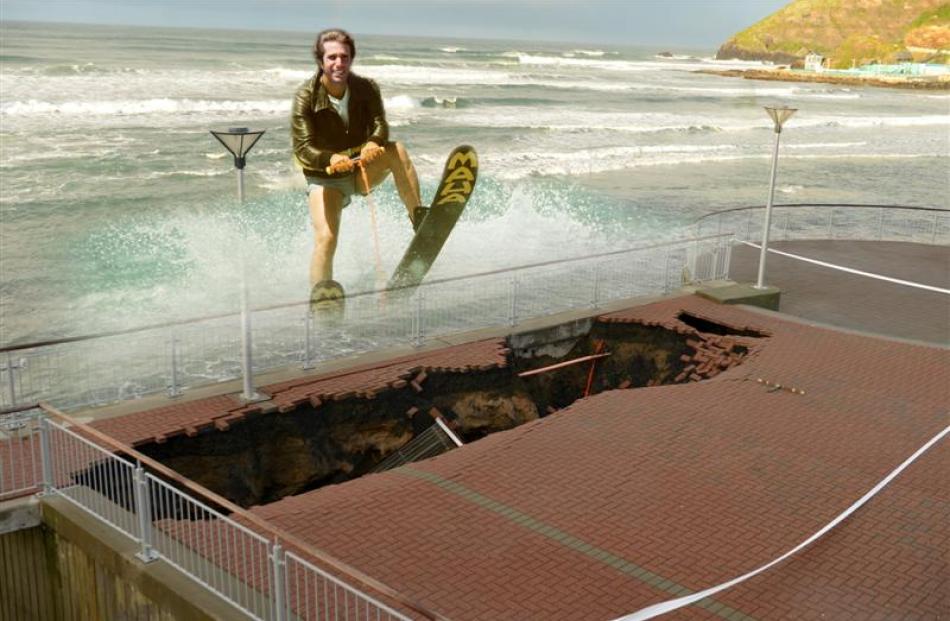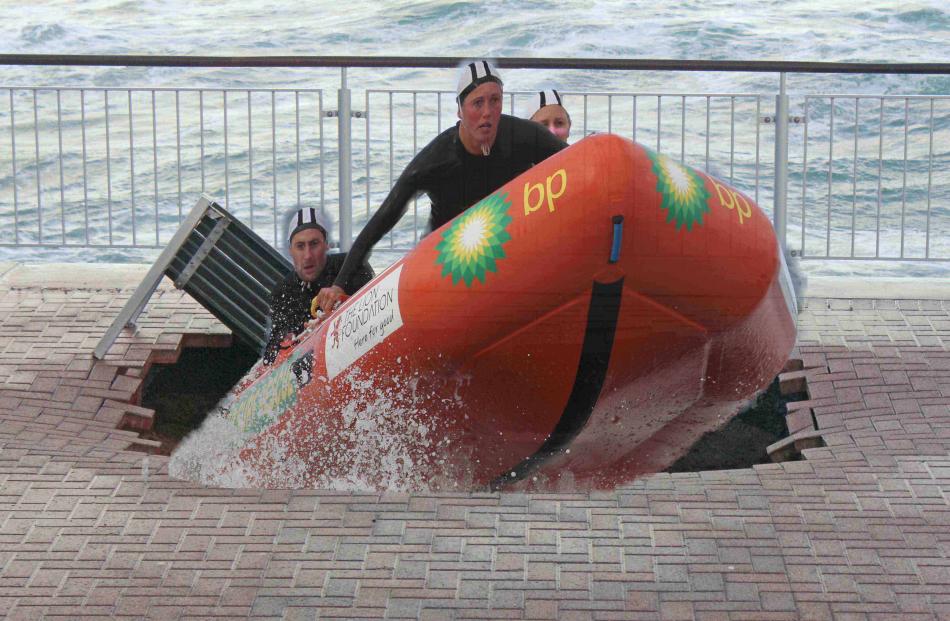 A lighthearted look at the St Clair sinkholes in which famous people and places magically appear in, over or beside the gaping holes which have appeared in the Esplanade.
We'd love your contributions. To download a photo of the sinkhole click here and email your altered image to us here
Click on the blue arrow on the right to see the latest images. If they don't display correctly please refresh your browser.