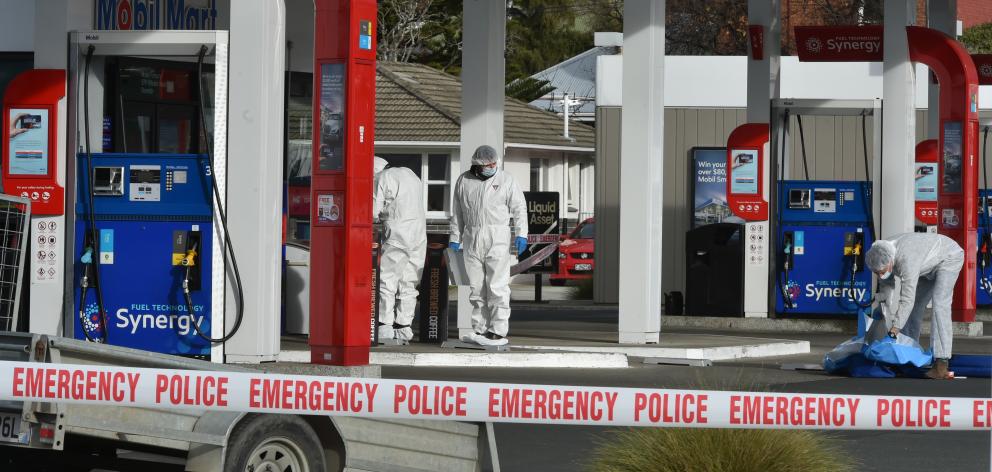 The victim of an alleged assault at a Dunedin petrol station may not survive, his daughter says.
A 43-year-old man remains in Dunedin Hospital in an induced coma after he was found by a tanker driver on the forecourt of Mobil Forbury, about 10.30pm on Saturday, July 7.
Stuff today reports that the man's daughter said doctors had given her father a remote chance - less than 10 percent - of survival.
Her father had been non-responsive since he was taken to hospital.
The tanker driver, who was first on the scene that night, found the victim convulsing on the ground, blood pooling on the forecourt.
He initially thought the victim was a "drunk person asleep on the forecourt at Mobil Forbury, because you never know what you're going to get there.''
"I was actually going to go `hey mate, come on, wake up, get off the forecourt', then I noticed he had blood coming out of his ears and pooling around the back of his head.
"So I knew he had been struck.
The man accused of the attack, a 25-year-old Dunedin hammer hand, was granted interim name suppression last week and is due to appear in court again this week.