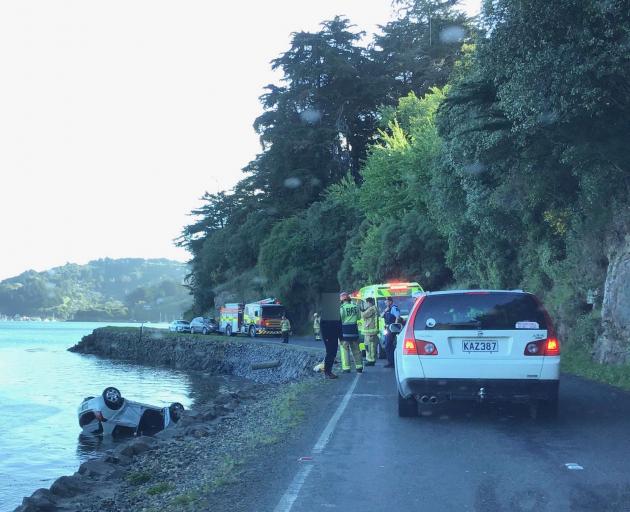 A woman has been charged with drink driving after her car went off the road and into Otago Harbour.
Police were called at 5.30pm on October 9 after a car left Aramoana Rd.
Acting Senior Sergeant Anthony Bond yesterday said a 41-year-old woman, who was out of the car by the time police arrived, would be charged with a third or subsequent drink-driving charge, breaching a zero limit licence, and careless driving.
At the time, the woman told police she had swerved to avoid some ducks.
She will appear in court on October 30.