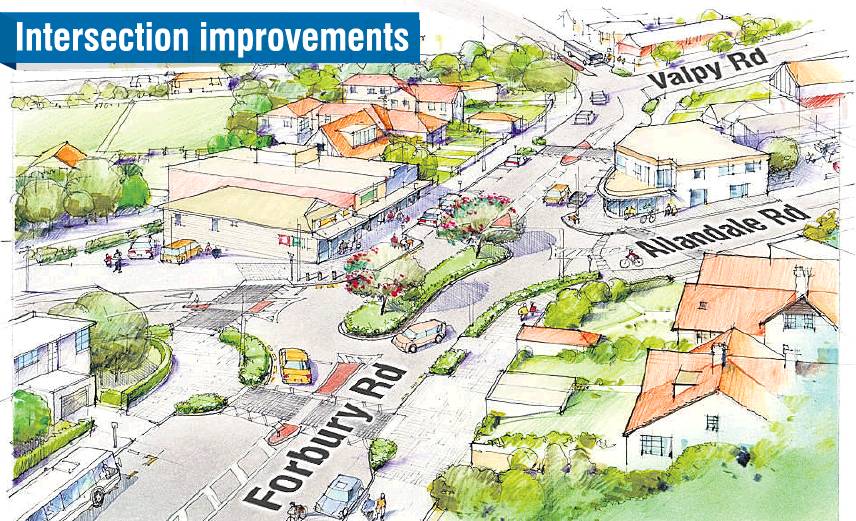 A dangerous St Clair intersection is set for a $1.4 million upgrade after 11 crashes in recent years.
The Dunedin City Council has finalised plans for a new roundabout and other safety improvements, at the intersection of Forbury, Bay View and Allandale Rds, following community consultation.
The revised plan would see a new peanut-shaped roundabout added, to slow traffic and make the area safer, council transport engineering and road safety team leader Hjarne Poulsen said.
Bus stops near the area's shops would be moved further along Forbury Rd, and a zebra crossing on Forbury Rd would be replaced by new raised crossing points on each of the four roads connecting to the intersection.
The changes also included a rejig of parking in the area, resulting in one more parking space being added overall, he said.
Fifteen power poles would also be replaced by underground cables as part of the project.
Mr Poulsen said the intersection was a busy location for motorists, cyclists and pedestrians, including school children, and had been the scene of 11 crashes between 2013 and 2018.
The roundabout layout would differ from the normal circular shape because of the layout of the side
roads, he said.
It would have low concrete aprons that allowed larger vehicles, including buses, to turn safely.
Work was expected to begin in September or October and take up to six months to complete.