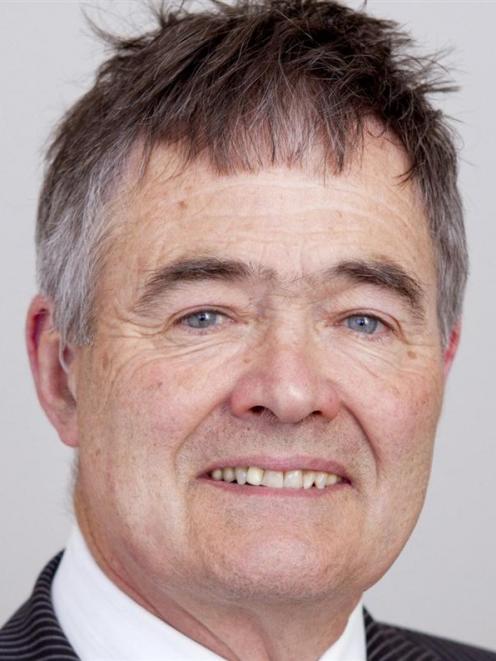 The Dunedin City Council should stop being ''scaredy-cats'' and introduce a new local policy to control legal highs, even if it ends up in court, Dunedin-based National MP Michael Woodhouse says.
Mr Woodhouse was returning fire yesterday after comments by Dunedin Mayor Dave Cull, who on Tuesday criticised the Government's ''ham-fisted'' handling of psychoactive substances legislation.
The Psychoactive Substances Act, introduced last year, allowed councils to develop policies to control legal high retailers, but did not specifically require the authority issuing retailers' licences to consider the policies, Mr Cull said.
He worried the ''ham-fisted'' approach would leave councils exposed to legal action, costing ratepayers money, as was already happening in Hamilton, where the city council faced a judicial review.
However, Mr Woodhouse hit back yesterday, saying the Dunedin City Council's concerns were ''a complete red herring'' and they should not be ''scaredy-cats''.
The council was among local authorities to have sought the power to introduce local policies to control psychoactive substances, but had failed to act once granted them, he said.
While the Act did not specifically require the authority issuing licences to abide by council policies, it was ''inferred'' and ''probably so obvious as to not be required'', he said.
Instead, the Dunedin City Council appeared to be ''spooked'' by the judicial review faced by the Hamilton City Council (HCC), he said.
There, the council had adopted a new policy and then sought the suspension of licences for existing legal high retailers who did not comply with it, Mr Woodhouse said.
The Psychoactive Substances Appeals Committee this week backed the council's stance, at least for now, by finding its local policy was ''supreme'', he said.
However, other appeals were still pending, including the judicial review of the HCC's overall policy, which would be heard in May or June, the Waikato Times reported yesterday.
Mr Cull, contacted last night, agreed councils were holding back, waiting for the outcome in Hamilton.
However, he remained critical of ''inadequate'' legislation that cost ratepayers money to clarify in court, and expected the HCC's legal bill would be at least $100,000.
''It's not that the legislation won't enable some good things to come out, but it could have been a hell of a lot better, and it's the ratepayers again that are expected to fund sorting it out.
''It's easy for parliamentarians to be irresponsible with ratepayer money because they're not responsible to the ratepayers. We are.''
Mr Woodhouse conceded there was no guarantee the Dunedin City Council would not also face a court challenge, but that was no reason not to ''get moving'' on its policy.
''Any decision is open to challenge, so I can't say there's no risk ... What I'm saying is don't be scaredy-cats,'' he said.
''These people [retailers] are going to throw a lot of money to make sure they can do what they like.
'' I'm saying the council should be big enough and ugly enough to accept that ... They need to do what they need to do to get the policy in place, without fearing these guys taking them to court.''