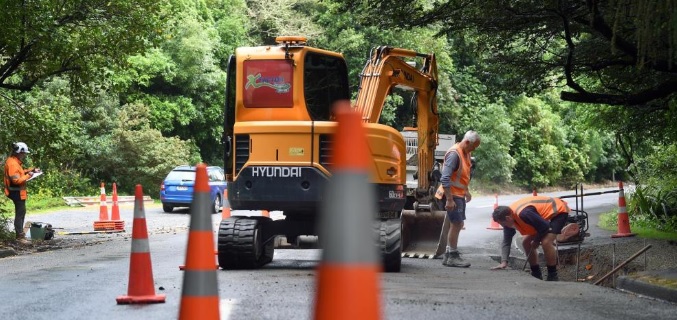 Minor road safety improvements in Maori Rd are causing problems for drivers in Dunedin, opponents say.
City councillor Lee Vandervis this week said he had received ''a lot of anxiety mail'' from residents about the speed bumps designed to calm traffic, but that were, in practice, damaging cars.
He said he believed the city needed to take safety in school areas ''much more seriously'', but it was not appropriate to use the city's crash statistics to justify more speed bumps on roads.
There were high crash rates in Dunedin because there were a high number of drivers in two demographics — ''very old'' drivers and ''very young'' drivers — that were statistically more likely to be involved in crashes.
''We'd still like to get around the city without damage to our cars,'' he said.
Last week, the Otago Daily Times reported one lane in Maori Rd would be closed for the remainder of the month while two new speed bumps and two raised crossings were installed.
Dunedin City Council transport engineering and road safety team leader Hjarne Poulsen said the road was used by pupils walking to the four schools in City Rise and by commuters walking through the Town Belt to the city.
The speed bumps would slow cars to less than 30kmh, which would reduce the likelihood of a pedestrian being killed from 80% to 10% compared with a 50kmh impact.
AA Otago District Council chairman Malcolm Budd said the 50kmh speed limit for the road was a maximum and drivers should always drive to the conditions, but current ''safety improvements'' were ''an absolute joke'' and increasingly lower speed limits would lead to increased congestion.
''We're all about safety, we definitely want the road safer for motorists and road users, but certainly it's a bit of an overkill around Dunedin at the moment.''
Crs Christine Garey and Jim O'Malley took issue with Cr Vandervis' concerns at this week's council infrastructure services committee meeting; both said road safety was often raised by schools.
''It won't suit everybody,'' Cr Garey said.
''They don't necessarily understand the bigger picture.''