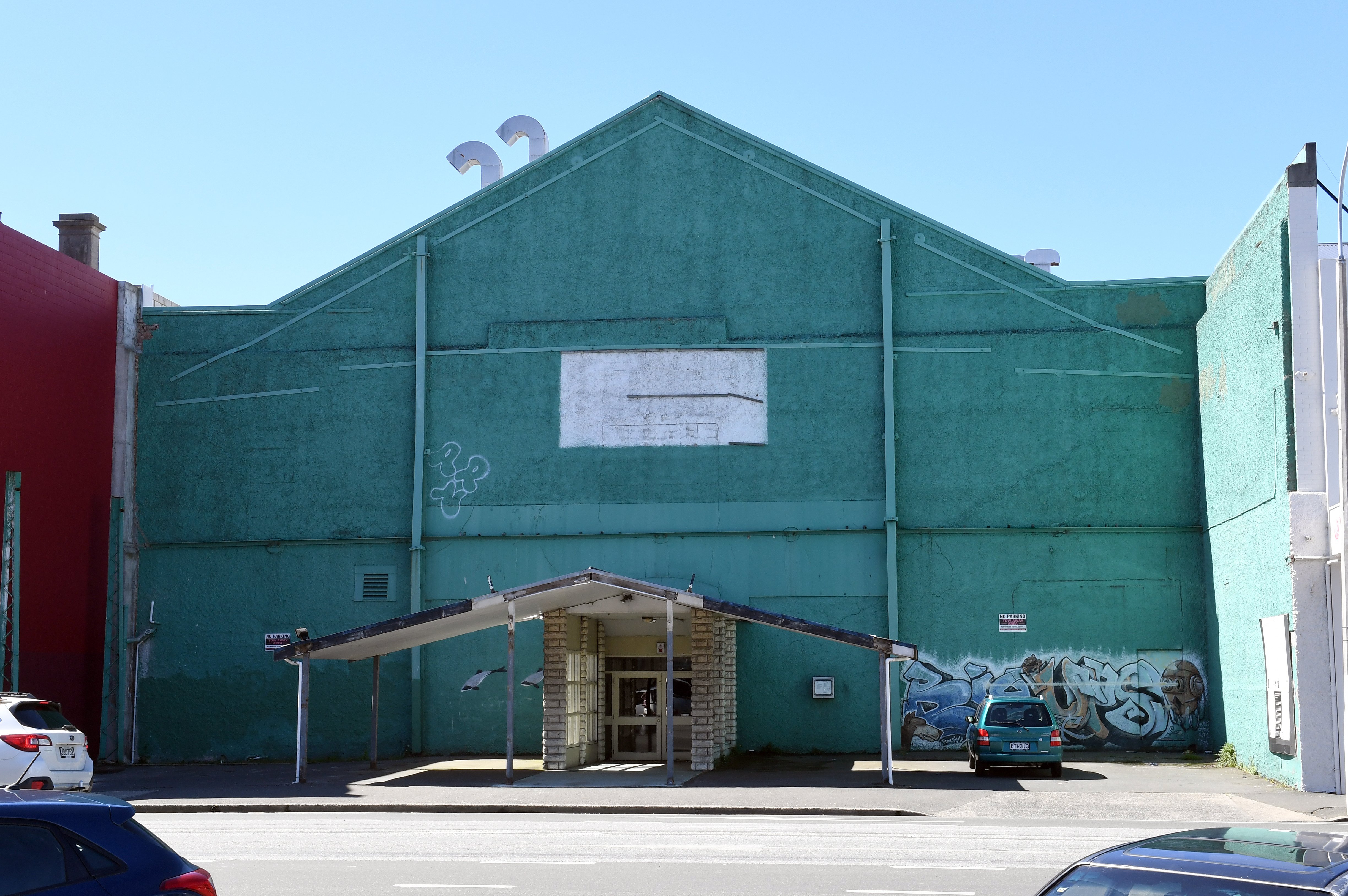 The Dunedin City Council should focus on resurrecting Sammy's rather than investing in a building it does not own, a prominent figure in the Dunedin music scene says.
Councillors will hear submissions on the council's 10-year plan from Monday, and a plea to develop former live music venue Sammy's will be presented.
The council bought the ageing nightspot for $128,000 in 2017 with the intention of redeveloping it as part of an arts hub.
The Chills manager and dunedinmusic.com director Scott Muir has submitted such a venue should have been a higher priority for the council than its Athenaeum theatre proposal.
"What's missing [from the Dunedin music scene] is a careful reimagining of the iconic Sammy's performance space to fill the sorely missed gap for our local community."
Mr Muir said the consultation document proposed to refurbish buildings not owned by the council, rather than develop ones it did such as Sammy's and the Fortune Theatre.
"This makes no sense, especially given the DCC has already budgeted around $5million towards Sammy's rehabilitation."
A venue with a standing capacity of 500-800 people was needed and the city should be proud of its musical heritage and the Dunedin Sound, he said.
The council had indicated support for Sammy's previously and "it would seem some voices are more important than others under the Ara Toi strategy.
"Our elected representatives have all publicly indicated support for redevelopment of the Sammy's building," Mr Muir said.
In another submission Dunedin resident Georgi Hampton said the city lacked smaller music venues and those that existed "operate under the threat of being shut down by noise complaints".
"The success of the Dunedin independent music community has often been in spite of the DCC and its support."
She would like to see more transparency from the council on why Sammy's was not being considered as a performing arts hub, she said.
In a public-excluded session on December 14 last year the council considered and rejected Sammy's and the Fortune Theatre as possible theatre sites, in favour of developing the Athenaeum or Mayfair Theatre instead.
According to minutes publicly released in January this year, Sammy's would have been taken back to a shell and a purpose-built theatre constructed inside at a cost of $38 million over four years, to be funded by debt.
It would have an annual operating cost of $4.36 million once built.
The council's preferred option of the Athenaeum would cost $17 million, with an annual operating cost of $4.59 million.
All councillors voted for the preferred option of the Athenaeum and an alternative option of the Mayfair Theatre, except for Cr Mike Lord, who voted against, and Cr Lee Vandervis, who left earlier in the meeting.
- By Andrew Marshall