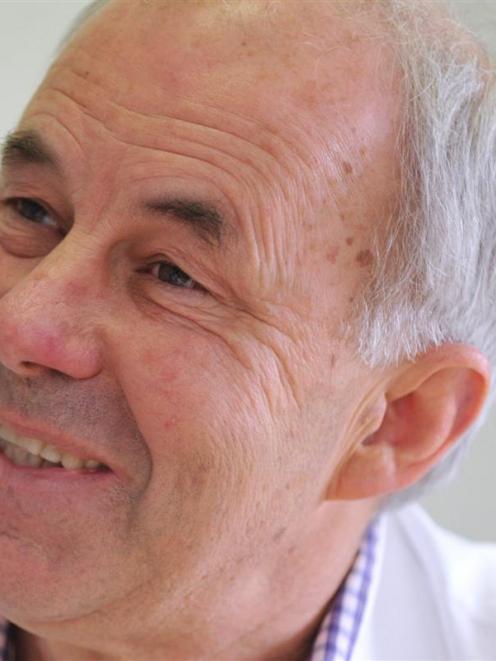 A Dunedin organisation has secured a multimillion-dollar contract to provide indigenous health IT for Northern Territory, Australia.
Best Practice Advocacy Centre Inc (Bpac Inc) needs to recruit an extra 12 staff to fulfil the contract for the territory's Department of Health.
However, a national shortage of experienced computer programmers is hindering recruitment, and the organisation says it might be forced to establish a North Island office.
Bpac Inc executive director Dr Murray Tilyard said many of the new positions had been readvertised; about half had been filled, but these were largely roles other than the senior programmers.
''The big gap at this stage is experienced programmers.
''We would prefer not to go outside Dunedin. We're very proud of Dunedin; it's a neat place to live [and] it's better if the staff are all together, but we may be forced into this.''
The extra jobs would bring the programming team close to 40 staff members. Bpac Inc is a joint venture between South Link Health and the University of Otago.
The organisation would provide two things for the Northern Territory: an IT platform to manage indigenous health, and individual health packages to guide clinicians in areas such as pregnancy care and diabetes.
''We've been selected to not only be the backbone of their system, but also to develop specific [healthcare] modules.''
He hoped the Northern Territory would be the first of multiple Australian states to contract Bpac Inc to manage indigenous health IT.
''If this works well, then we know it can be extended into Western Australia, South Australia, Queensland, [where there are] similar issues. It's critical that we're successful - we must deliver.''
He believed Bpac Inc stood out from other IT providers because of the quality of its clinical input.
Bpac Inc would give a presentation to a group of state-level chief information officers next month in Darwin about what it could provide.
''That will certainly make us more known across the other Australian states.''
The contract was potentially indefinite; he expected to renegotiate terms after five years.
''It's a multimillion-dollar deal for us,'' based on a five-year time frame, he said.
The additional staff were also needed for another new project, a National Child Health Information Programme, being jointly undertaken with Orion Health, which was being trialled in Waikato.
Hamilton was the likely North Island base if Bpac Inc set up a second office.