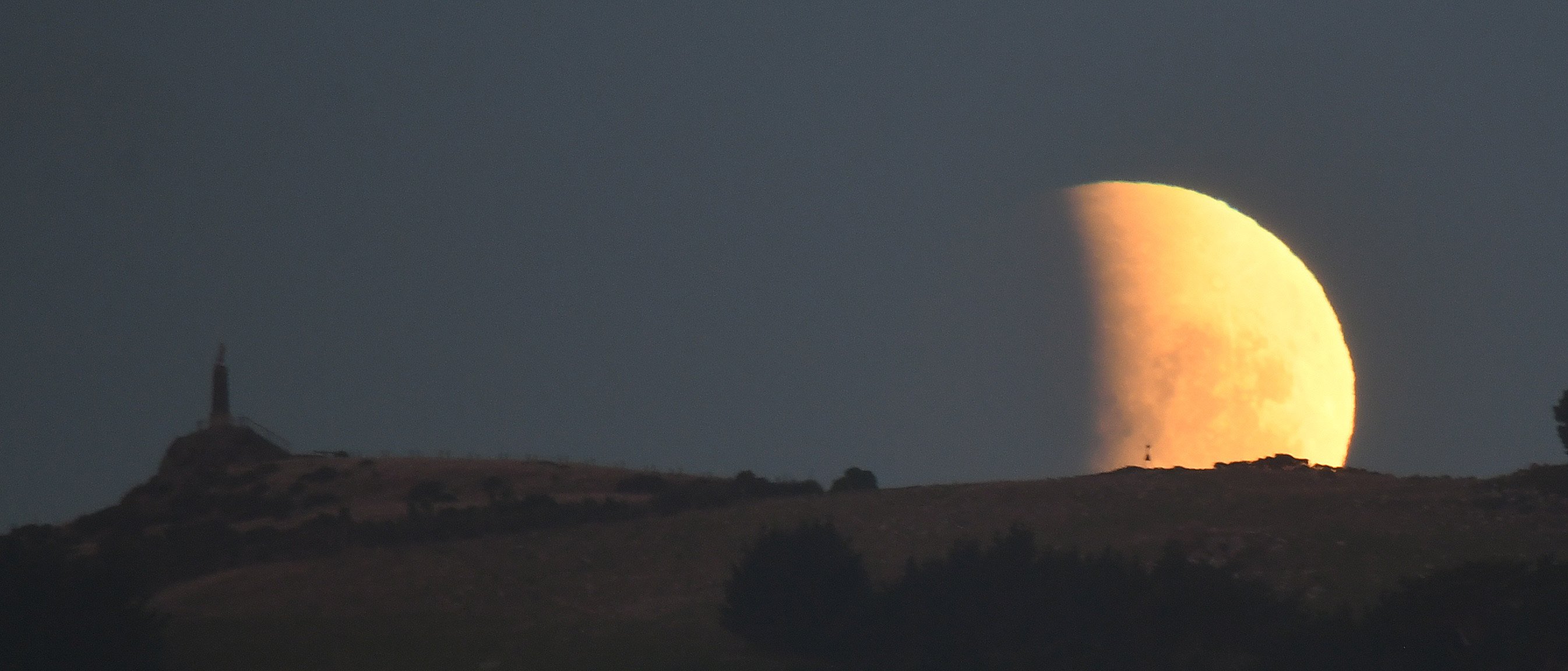 Eagle-eyed lunar watchers would have spotted the final stages of a lunar eclipse as the moon rose over Otago Peninsula yesterday evening to the right of the Soldier's Monument.
Dunedin-based astronomers missed the main phase of the eclipse, which took place at 4.14pm which was about an hour before the moon was set to rise.
Cloud-free skies on the horizon meant the last stages of the eclipse were on display, which was caused when the earth's shadow passed across the face of the moon.
Local lunar aficionados do not have long to wait for the next lunar eclipse, which is set to take place on November 8.