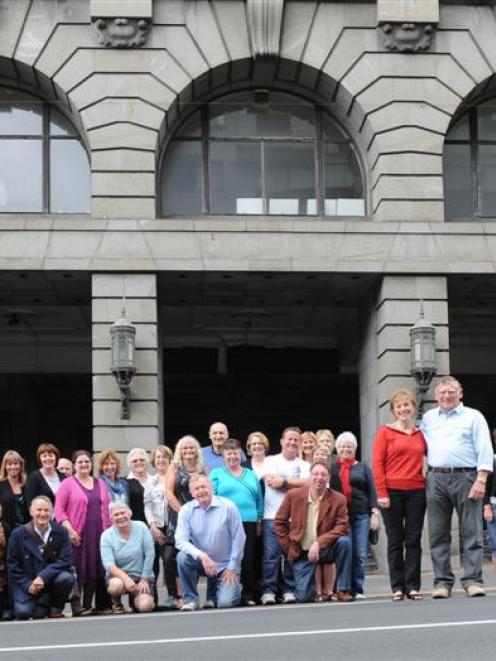 The last manager of the Post Office Savings Bank at the old chief post office, Bernie O'Loughlin, and long-time bank employee Judy Reid, who still works for the ANZ (formerly Post Office Savings Bank) stand outside Dunedin's old chief post office.
They reminisced with former employees of the Post Office Savings Bank at a reunion in Dunedin at the weekend. About 60 people attended, some travelling from Australia.
Organiser Malcolm Rodger, who worked for the bank in the old chief post office for 12 years before it closed in 1989, said he enjoyed working for the company so much that he wanted to reunite former staff.
Working there had been like a real-life version of the TV programme Gliding On, he said. "There was more scandal there than on Shortland St." About 80 people had worked at the bank at any one time, he said. Mrs Reid said it had been an "amazing" place to work, and it would be wonderful to see the building restored one day to its former glory.
She said there was already talk of holding another reunion in five years.