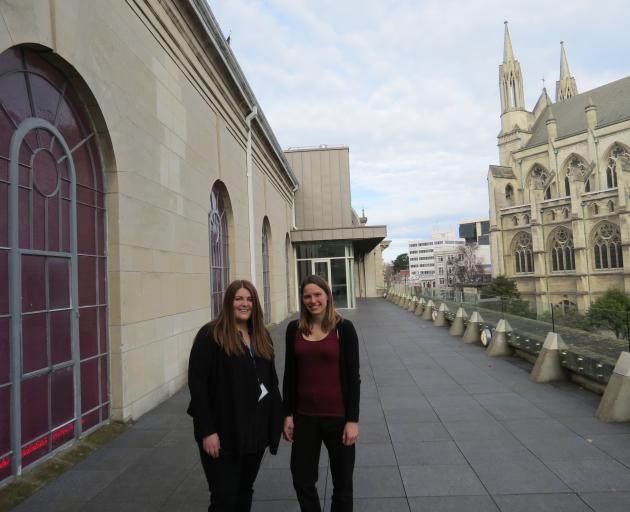 Local community groups could tap into $750,000 in annual funding through the next round of the Dunedin City Council's Community Events Funding scheme, which opens soon.
Applications will be invited from September 1 to October 5 for events to be held from January 1 to June 30, 2018.
The scheme, which has two funding rounds each year, has an annual budget of $750,000 to assist groups to access venues at the Dunedin Centre (town hall complex) and Forsyth Barr Stadium.
The funding has been available since 2013 for Forsyth Barr Stadium events and from 2015 for the Dunedin Centre.
And in the year from July 1, 2016, to June 30, 2017, 43,979 people attended events across all venues.
Dunedin Venues (DVML) marketing manager Kim Barnes said the Community Events funding covered venue hire, cleaning, security if required, and expert support from events managers Amanda Milne (Dunedin Centre) and Sabine Parry (Forsyth Barr Stadium).
Dunedin Venues spaces were more accessible than most people thought, Mrs Barnes said.
"There is so much scope for community groups to find spaces to use across all of our venues,'' Mrs Barnes said.
Some of the many events which have benefited from DCC Community Events funding in the past include the recent South Island kapa haka finals, the Dunedin Relay for Life, Mental Health Awareness Week, secondary school music festival, and The Big Sing choral festival.
Sabine Parry, who manages community events at Forsyth Barr Stadium, said many people saw the stadium only in terms of the pitch and concrete slab, but there was a range of conference rooms and smaller spaces were available.
Amanda Milne, who manages community events at the Dunedin Centre, said the complex was also flexible, with spaces ranging from the Dunedin Town Hall and Glenroy Auditorium, to suites, conference rooms, and the attractive terrace area.
In addition to having the opportunity to use the spaces, groups would also get the benefit of working with an experienced event co-ordinator, Mrs Milne said.
"We can help out with all aspects of events, from ideas to health and safety,'' she said.
• For information on the community events fund and venues visit dunedinvenues.co.nz.
BRENDA.HARWOOD @thestar.co.nz