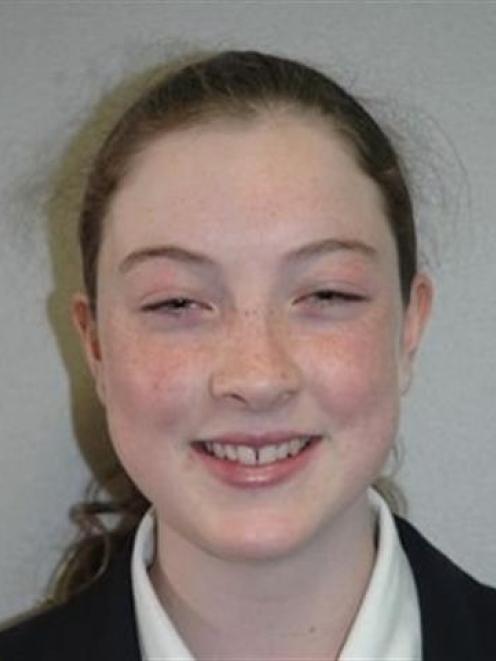 Akso our teacher didn't make it all up.
Day after day our geography teacher stood in front of the class, trying in vain to educate us on earthquakes.
We talked about the big one, about the Alpine fault whose last earthquake in 1717 was over magnitude 8.
We talked about the growing likelihood of the liquefaction of Christchurch - a city built entirely on an alluvial plain.
We discussed the effects of soil liquefaction, buildings sinking into the soft sand base and tilting telegraph poles.
Alas, despite the continuous education given, we were ignorant.
Coming to the assumption that if there were to be an earthquake, it would never happen to us, to our community, in our lifetime.
It was always just some future event learnt only for theoretical case studies in NCEA.
Thus, when the quake shook early on September 4, it left us all wishing we'd paid that little bit extra attention.
I felt the quake. Indeed it was one of only a few I did not sleep through.
From the remaining hours until dawn, I lay wondering where, and what the extent of, the damage was.
Come the morning, our fears were confirmed. Breaking news bulletins dominated the news with half-hourly updates conveying the extent of this 7.1 magnitude earthquake.
We all saw the devastating photos on the news - those of the immense loss to Christchurch as a region and as a community.
As a school outside of the quake region, our first thoughts turned to relief, raising $2500 from a mufti day to contribute to three Christchurch schools for a pupil in need.
Now, upon entering geography class, one would find our pupils almost clinging to the edge of their seats, ardent to learn more in hope of increased preparedness, should "the big one" occur.
Now this reality has been brought to our attention, we are left pondering the fact that an over 8 magnitude earthquake is 30 times larger than a 7, and that should the Alpine fault decide to release its built-up stress energy, are we prepared?
So how about you? Are you going to join our class in becoming pro-active in preparing yourself and your family for the big one?
Or are you going to continue to turn a blind eye, changing channels with boredom whenever a Civil Defence advertisement appears?
Don't make the same mistake. Get insurance, get a family emergency kit, make some plans, store water, and as the saying goes, "Get ready to get thru".
---
KERRYN LITTLE
Year 11, Otago Girls' High School