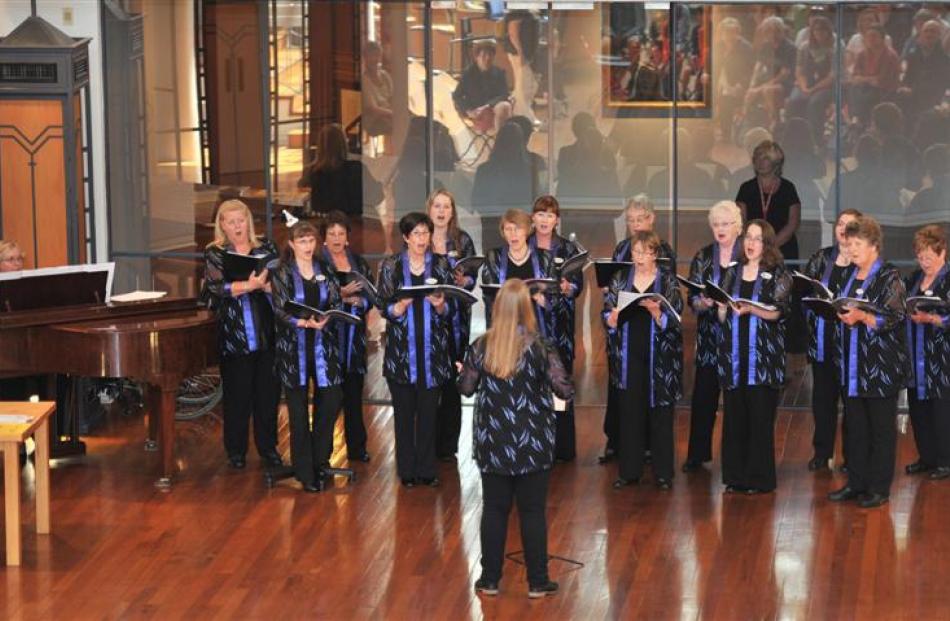 The Melrose Singers helped spread a little bit of Christmas cheer on Saturday, singing a selection of carols and other songs in front of an audience of about 50 at the Dunedin Public Art Gallery.
The members of the group are (standing from left) Barbara Bloemsaat, Jenny Newstead, Phyll Esplin, Sue Bragg, Alice Watson, Denise McInnes, Cheryl Pearson, Joc Parkes, Ngaire Duke, Beverley Kay, Sinead Kearney, Ruth Scott (partly obscured), Noeline Kropp, Jan Stewart with (back to camera) Nicole Batchelar (21) conducting and Lynda Hodge accompanying on piano, her last performance with the choir after seven years.
Among the audience was gallery visitor host Sheree Silcock, pictured behind the singers.
Songs performed at the concert included Gershwin for Girls, Some Enchanted Evening, The Christmas Star, Silent Night, Mary Did you Know, The First Nowell, The Twelve Days After Christmas, Have Yourself a Merry Little Christmas.