Tributes and gifts to Dunedin's Muslim community in the wake of the Christchurch mosque shootings are finding new purpose.
After the attacks on March 15, people flooded the Al Huda mosque in Clyde St with support.
Hundreds lined the street outside the mosque in support of the Muslim community and many more left flowers, cards, pictures and even trees.
Otago Muslim Association secretary Haizal Mohd Hussaini said the trees had since been planted in front of the mosque as a reminder.
The Muslim community was overwhelmed by the outpouring of support from the Dunedin community as a whole.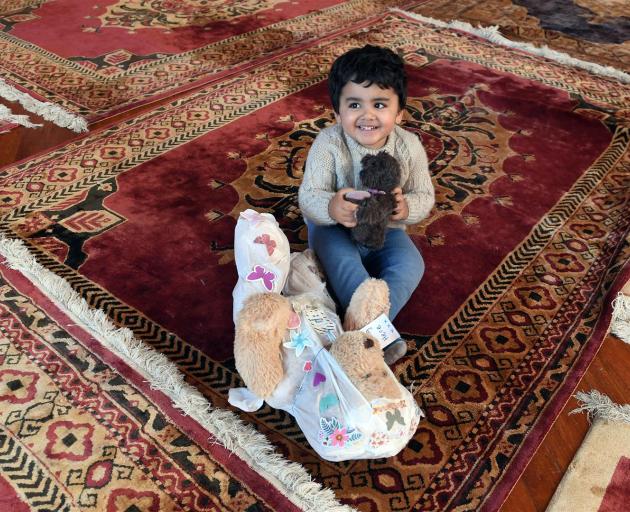 "It's been really great ... those first few days people were coming up to us and giving us hugs.''
The association had worked with the Dunedin City Council to decide what to do with all the gifts.
The many flowers left at the mosque were unwrapped and composted with help from locals.
Collages and cards made by young children had been hung on the wall of the mosque.
Most of the teddy bears and toys left outside the mosque had been collected by Muslim children.
"The kids were so happy to see all the teddy bears ... they disappeared so quickly.''
Envelopes of money pinned to the mosque's gates had been sent to Christchurch to the victims of the shooting.
Mr Hussaini said the community felt a lot safer a month on from the attacks.
Counselling had been made available and specialists from the Islamic Women's Council had come to Dunedin to host workshops on trauma.
"There are some issues ... it is a big trauma ... dealing with it emotionally requires a lot of work.''
He wanted to thank the wider Dunedin community, including the many students who lived in flats next to the mosque who offered their help immediately after the attacks.
People should reach out more and "come together, not just as neighbours, but all religions and ethnicities ... that is the way to move forward,'' he said.
 - Elizabeth Thomson