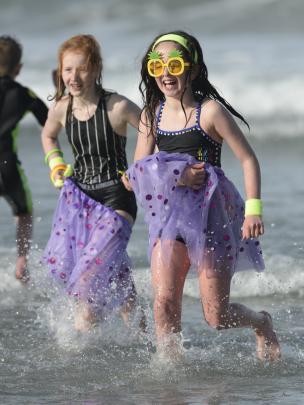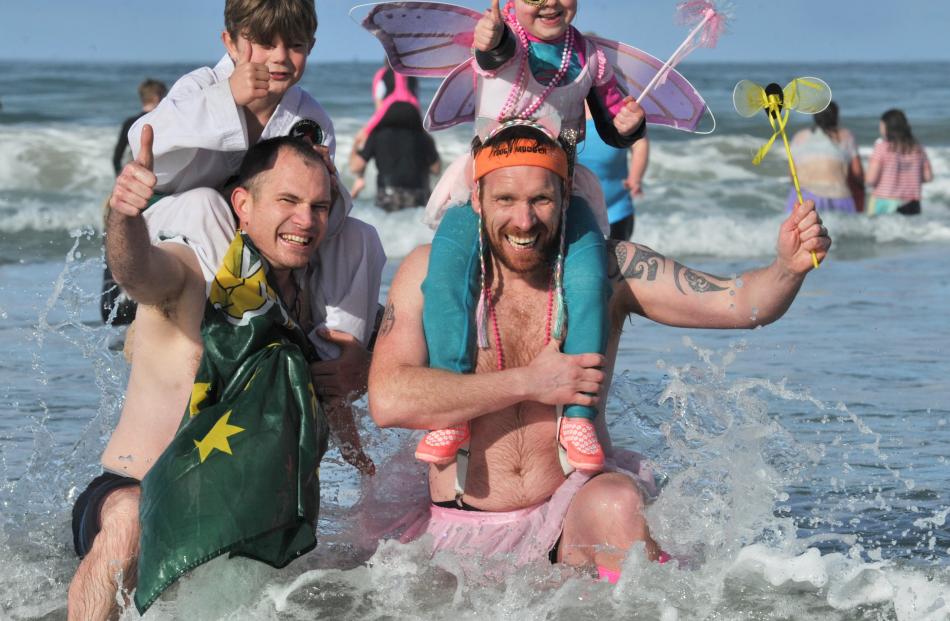 More than 100 dressed-up Dunedinites braved the cold water at St Clair Beach for the 92nd annual Polar Plunge yesterday.
Participants waded into the water and submerged themselves before quickly running back out again.
While some only dipped their toes in the surf before dashing back to the warmer beach, others took their time in the water and even went back for a second swim.
Hundreds of spectators watched from the Esplanade.
Seven-year-old Jazz Fraser said although she had already been in the water once while dressed as Rapunzel, she was planning on getting back in and "going even more far out".
"It's not even cold."
A warm hosing off by local firefighters and a sausage sizzle greeted swimmers when they left the water.
St Clair Surf Life Saving Club member Cam Burrow said he was thrilled with the weather and the turnout.
"You couldn't have asked for a better day.
"This event is always an opportunity to bring the community together. It gets people to the beach and today we've certainly got a good number here."