Dunedin's recent flooding caused everything from pollution on city beaches to more than 500 call-outs to roading and waste-water issues.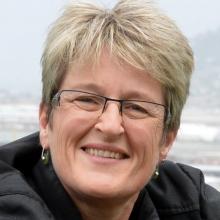 A Dunedin City Council meeting also heard that while infrastructure in South Dunedin dealt with the deluge, if the rainfall had been of the same intensity as 2015, it could have been a different story.
A meeting of the council yesterday heard a wrap of the events of the last week and a-half.
Council water and waste planning delivery manager Tom Dyer told the meeting his department dealt with 200 call-outs.
Those were largely dealt with by yesterday, with about five still outstanding.
''They are more complex and more challenging,'' Mr Dyer said.
Transport staff had looked at more than 310 sites, everything from slips to minor road damage and scouring.
Of the sites looked at, more than 83 had been dealt with.
''The others still require geotechnical assessment and that sort of work.''
While there had been ''substantial road closures'', most had reopened, and a further 12 were likely to open yesterday.
Track closures in parks required geotechnical work, he said.
''We're focusing on transport links first, and will then start working on the recreation space with a bit more vigour.''
Cr David Benson-Pope asked about the lower-than-expected rainfall in South Dunedin.
Mr Dyer said the event was different than 2015, when the area was subject to severe flooding.
''... the intensities of rainfall that we saw were completely different.''
The maximum intensity was 7mm-8mm over one or two hours in Musselburgh during this year's event, while there was up to 15mm an hour over about six hours in 2015.
That made ''a huge difference'' to the way the storm water catchment responded.
''If it was June 2015 again, if it was the same rainfall, we wouldn't be in the same position we are today.''
Mr Dyer said the outfall at Lawyers Head was opened on Friday night to alleviate pressure in the waste-water system.
That had an impact on the coast, with elevated levels of enterococci and E.coli.
Enterococci was above the Ministry of Health guidelines for collecting shellfish, while E.coli was above the level for bathing for a period.
A second round of testing had taken place, and that was expected to be ''substantially better''.
Chief executive Sue Bidrose told councillors the city's staff, and the community, had handled the flood better than in 2015.
Dr Bidrose said there were areas of low-lying housing the council needed to think about, as well as development on the Taieri ''that is certainly stretching our infrastructure''.
Dr Bidrose said staff would report back to the council on those issues.
The meeting voted to acknowledge and thank staff, the Otago Regional Council, emergency services and community volunteers ''for a job well done'' in working through the flood event and recovery phases.