Inadequate governance and insufficient capacity have been pinpointed as the reasons behind delays that resulted in 23 Otago and Southland residents suffering partial sight loss.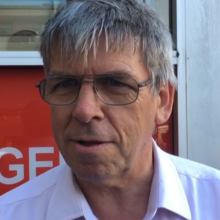 An external review of ophthalmology services at the Southern District Health Board was released today, with recommendations including increased capacity of clinical staff, support staff, equipment and physical clinic space.
The review also recommended each department, in Dunedin and Invercargill, have a dedicated manager or co-ordinator.
It emerged last year the patients suffered sight loss in 2015-16 because of ophthalmology delays at the SDHB, and thousands of overdue patients were told they might be affected.
The review was undertaken by Counties Manukau ophthalmologist Dr James Stewart and Wellington-based health care consultant Kate MacIntyre.
It said in all but one of the cases, the issue was ``entirely that the patient was not seen in a timely manner''.
SDHB chief medical officer Dr Nigel Millar responded to the review, saying it was commissioned as part of a broader service improvement programme that had seen the number of patients overdue for a follow up appointment reduce from 4618 in October 2016 to 3432.
"We will be considering all of the issues raised and points made in the report to ensure we do everything we can to improve this service.''