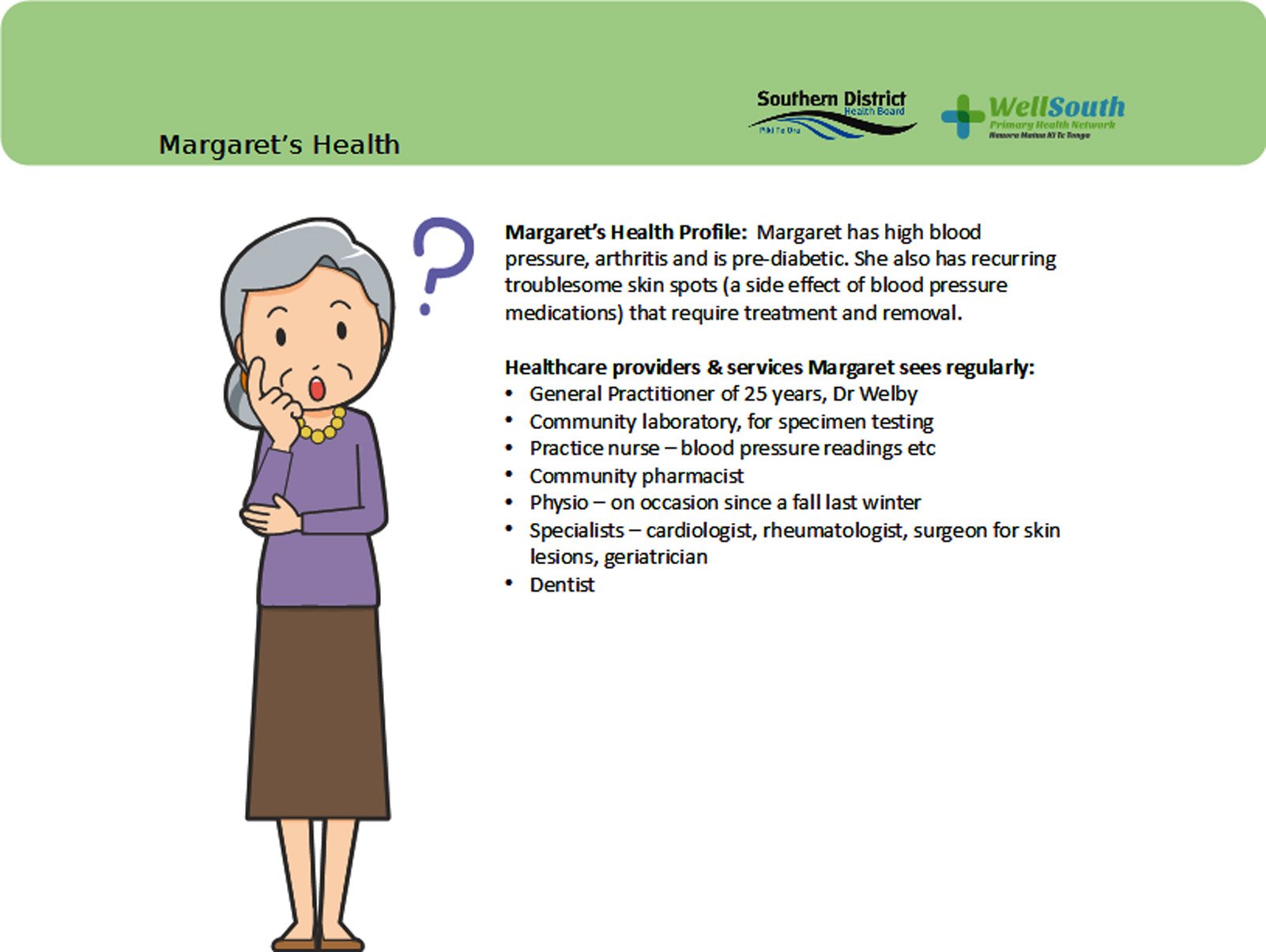 For many reasons — personal, health-related and economic — older people are encouraged to stay in their own homes for as long as they are able. In the Otago Daily Times ongoing series about the ageing population, Mike Houlahan looks at the services available to help people stay at home, and whether they can cope in the future.
As the southern region prepares for the ageing population, "Margaret" is the ideal health officials hope we will aspire to.
Created by WellSouth and the Southern District Health Board as a case study for consultation on their community care and primary health plan, it was not at all coincidental that Margaret was an older person trying to manage her health needs.
Margaret had high blood pressure, arthritis, was pre-diabetic, had recurring troublesome skin spots and had a fall last winter.
Also, critically, she was still living in her own home ... which is exactly where health planners hope most of the region's older people will remain for as long as possible.
"Ageing In Place" as it is termed, is a key goal of New Zealand's Positive Ageing Strategy.
It is also one of those rare situations where the wishes of bureaucrats and of the general population coincide.
For a start, being in their own home and supported by their support networks is what almost everyone wants.
Also, multiple studies have shown people living in their own home tend to have better health and emotional outcomes than those in residential care.
Finally, while supporting people to stay in their own homes costs money, it is far more expensive for them to be in residential or hospital care.
The southern region has one of the older populations in New Zealand — 36.4% of people are 50 or older, compared to the national figure of 33.9% — so it is already well-advanced in putting home support in place.
"Ageing well is absolutely where we start," Sharon Adler, Southern District Health Board's older people portfolio manager, said.
"We know people are going to age. What we are trying to do is shorten the amount of time that people spend disabled at the end of their lives."
Having a range of support services in place to help people stay at home was an important part of a combined effort to address the ageing population, Ms Adler said.
"We used to have quite a variety of people with disability in rest-home care — the low end of that is now supported in the community ... for the most part it is where people want to be, and they do better because they are where they want to be."
That process starts with an assessment of need — but the elderly of the South tend to be staunchly independent and resistant to that.
"We have a lot of people who think if someone needs help that they will be put in a home," Ms Adler said.
"In fact, we are trying to identify their needs and support them as long as possible in the community."
In the past two years WellSouth primary health organisation has been rolling out the Clic (Client Led Integrated Care) programme to help people remain at home.
Designed to manage the care and treatment of frail and unwell older people in their homes, no matter what and how many medical issues they might have, it was recognised last year with a national health innovation award.
Clic is already offered by half of the South's GP practices, and it is intended the other half will be part of the programme by the end of the year.
WellSouth nursing staff assist with the process, and the transition has been welcomed by practices.
"General practice is best-placed to be able to deal with patients and whanau to ensure the right measures are in place," Wendy Findlay, WellSouth Director of Nursing, said.
"It is all about making sure people are well-supported to remain in the community."
Clic begins with a comprehensive health check, usually with a practice nurse, before they are assigned a level of care — 2, for supported self-management, or 3, for more complex patients who need greater help.
"The more we can invest in primary care, the better it is for the patient and the cheaper it is for the health system," Ms Findlay said.
The programme is designed to be flexible to meet individual circumstances — what a 89-year-old frail person needs is not what a 67-year-old with newly-diagnosed diabetes needs.
"The programme has core components like an acute care plan and a personalised care plan and an advanced care plan, but everything else put in place for that patient depends on that patient."
WellSouth also runs a falls prevention programme alongside Clic, which teaches appropriate strength and balance exercises depending on people's ability and needs.For people needing hospital-level care, the SDHB has recently introduced Home Team, which helps people recover from operations at home rather than in hospital.
"No matter who employs us, be it the PHO, a DHB or an age-care provider, we all need to work together in a way which has the person at the centre of what we want to achieve," Ms Findlay said.
"At the moment our IT systems don't enable us to be joined up, so there is a lot of repetitive work happening, and the patient has no access to the health records to be able to work the system and have their health supported.
"I think if we can do those things we have got a better chance of dealing with the overwhelming numbers of ageing people in our community."
• The Otago Daily Times is running a series of articles concerning ageing. If you have a story to share, please contact mike.houlahan@odt.co.nz