The South has now had 10 consecutive days without an increase in reported Covid-19 cases in the district.
Ministry of Health director general of health Dr Ashley Bloomfield gave an update on Covid-19 this afternoon and confirmed there were three new cases in New Zealand.
Today's new cases are made up of two confirmed cases and one probable case, Dr Bloomfield said.
The MoH confirmed there were no new cases in the SDHB area for the tenth day in a row.
There are still 216 recorded cases in the South and of those 200 have recovered.
There are currently 14 active cases and there have been two deaths in the South, according to the MoH.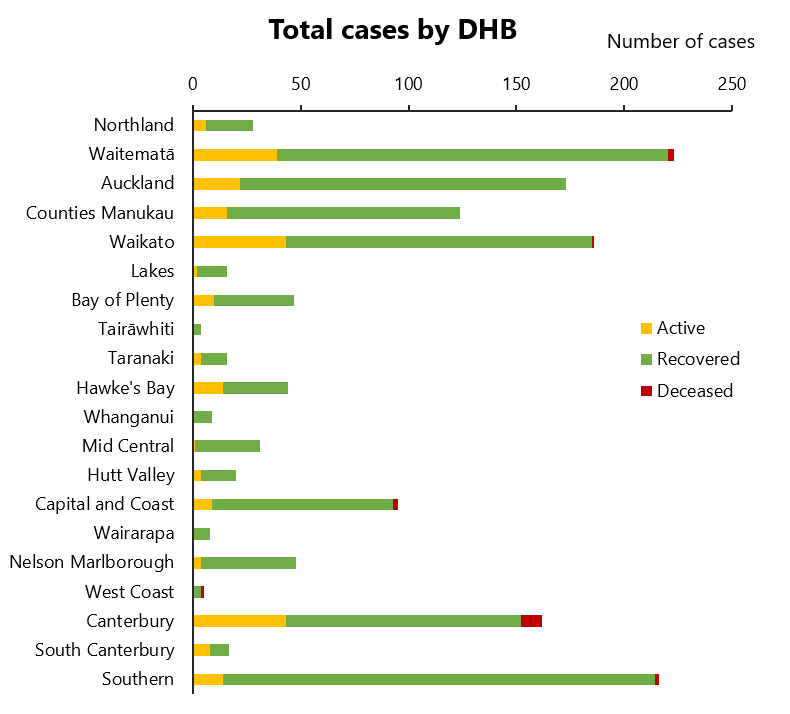 No new deaths were reported in New Zealand in the last 24 hours.
The South is the district with the second-highest number of cases and was overtaken by Waitemata DHB, which has 223 cases, a few days ago.
There are nine people in hospital with the virus, one person is in intensive care in Middlemore Hospital. There are currently no hospitalised cases of Covid-19 in the South.
There are still 98 cases linked to the Bluff wedding cluster and of those 74 have recovered.
It remains the largest of New Zealand's 16 significant clusters.
There is only one active case connected to the cluster from the World Hereford Conference which was held in Queenstown, while 37 others have recovered.