Catching a wave is regular St Kilda beachgoer Sadie Scott (9, above) while lifeguard Charlotte Underhill-Nicol (below) keeps a close watch on swimmers yesterday afternoon.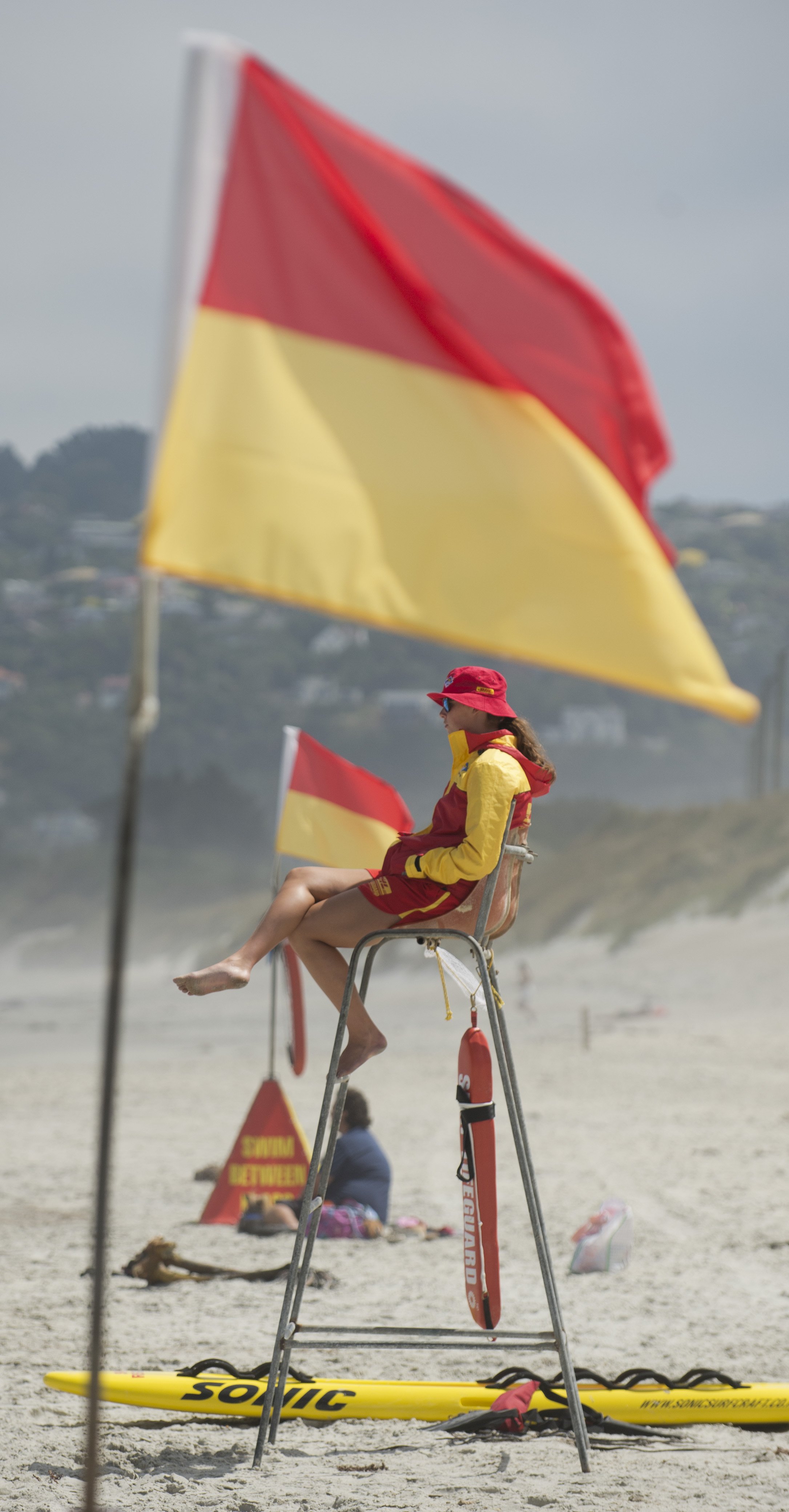 Surf Life Saving St Kilda head life guard Matt Lloyd said there were some large rips near the access to the beach.
The lifeguards were having to move the flags often and the rips had not been this large for a few seasons.
Mr Lloyd said the most important thing to remember was to make note of where the flags were and ensure you stayed between them as you swam.