The Dunedin City Council is leading a campaign to keep the city's hospital facilities in the central city, but one Dunedin-based MP has labelled it"premature''.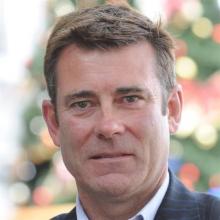 The "Save our Site'' campaign was launched outside The Fix cafe on Frederick St on March 24, led by city councillors Aaron Hawkins and David Benson-Pope.
Cr Benson-Pope said the ideas of rebuilding the hospital facilities at Wakari Hospital, a greenfield site or scattering the services across the city needed to be taken off the table and a commitment made to keep the facilities in the central city.
However, National list MP Michael Woodhouse said the campaign was "premature'', as there was not enough information available yet to be concerned about location.
He said it was "quite clear'' a council-led ratepayer-funded political campaign was being run by former Labour cabinet minister Cr Benson-Pope and supported by Labour MPs in the city.
In replying to "several hundred emails'' since Friday, Mr Woodhouse said there had been a misunderstanding about government promises concerning the hospital, which were"extremely important'' for the public to understand.
"The Government's already committed to the redevelopment, of that there is no question,'' Mr Woodhouse said.
"It's also committed to the maintenance of the service-levels that are currently being provided and it's also committed to the Dunedin School of Medicine - it's not going anywhere on our watch.''
Cr Benson-Pope had been "quite thrilled'' by the turnout at the launch, as the council had not drummed up support for the meeting, and compared the campaign with the 2010 effort to keep Dunedin's neurosurgery department in the city.
Cr Christine Garey said people only had to have a loved one use the emergency department, or have visited someone in the hospital to know the central location was important.
Cr Aaron Hawkins said it was not a council campaign, but needed the momentum of residents to power it.
"This isn't a council campaign, this is a city campaign.''
Mr Woodhouse used the example of the ongoing Christchurch Hospital rebuild, saying that even under pressure it was still taking several years to complete.
"It's a very complex process.''
He said people needed to have "a little more patience'' about the timeframe and expected more information to be available in late June or early July.
Campaigners encouraged the public to visit www.DunedinHospitalSOS.nz to email Prime Minister Bill English, Health Minister Jonathan Coleman, Finance Minister Steven Joyce, and Dunedin-based MP Michael Woodhouse about the campaign.
GRETA.YEOMAN @thestar.co.nz