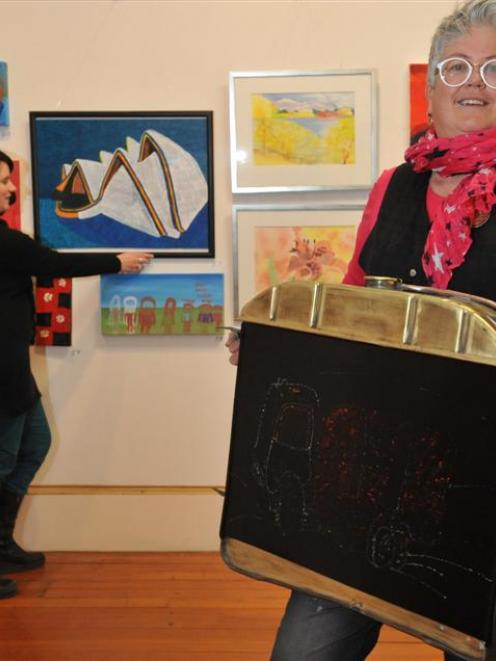 One of the more unusual art exhibitions in New Zealand has returned to Dunedin for a third year and is now open in the Community Gallery.
The annual IHC Art Awards were set up in 2004 to show art created by the intellectually disabled community. The exhibition includes photographs, sculptures and paintings by artists from all over the South Island.
Artwork organiser Janet de Wagt said the event was a great opportunity for the intellectually disabled community to share artistic abilities which otherwise would not be seen. This year's event attracted 164 entries, with participants ranging in age from 13 to more than 70.
IHC vocational co-ordinator Tracey Banwell said the standard and quality of work was higher this year. She said the larger number of entrants indicated there was more awareness and interest in the exhibition this year.
''This event is not about raising money - it's about raising awareness for the disabled community and to exhibit their talents.''
All artwork is for sale and all proceeds go directly to the artist. The exhibition is one of three regional events, with others in Hamilton and Hastings.
Ten finalists will be chosen from each region and their work will be judged at the IHC National Art Awards in Wellington on August 21.
The Dunedin exhibition is open until July 17.
- Holly Ryan