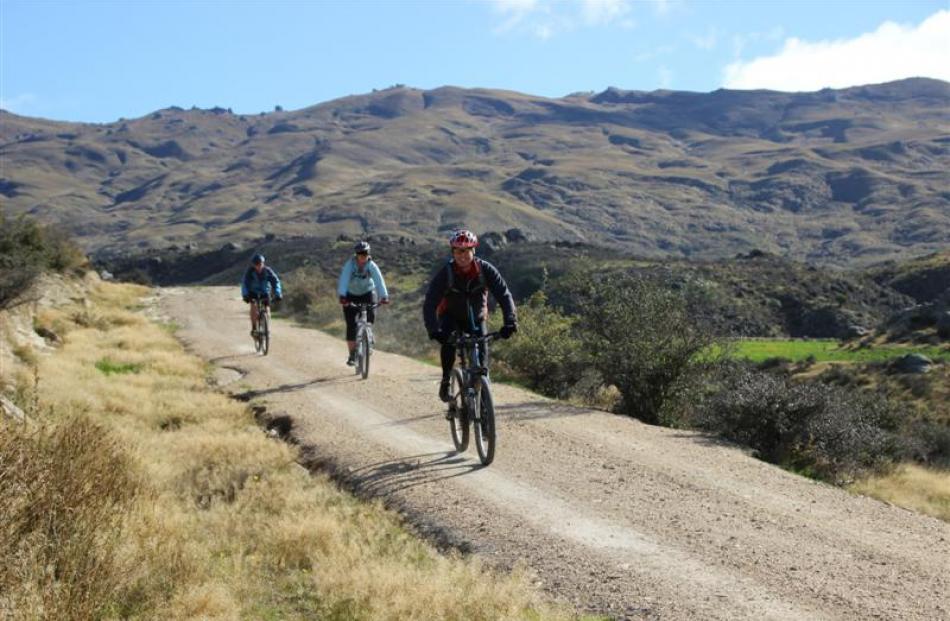 The inaugural Mountain to Middlemarch Mountain Bike Ride late last month was a success, but next year it will be held in the warmer months.
Organiser Stephanie Macaulay said 21 riders took part in the event, which was held on the last Saturday in April.
It raised about $1000 for the Middlemarch swimming pool appeal.
The 35km ride started at the Rocklands Station covered yards, on Old Dunstan Rd, and finished at the Middlemarch showgrounds.
''Overall, everyone enjoyed the day and enjoyed the course, and getting into a part of Dunedin city they hadn't ridden in before.''
Next year, it would be held earlier, in more settled weather.
An earlier date had always been planned, she said, with the first year an opportunity to trial the new event.