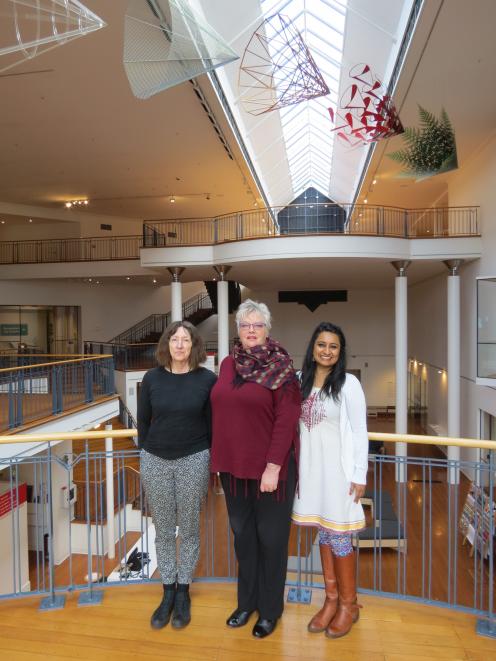 Celebrations of the Indian festival of light, Diwali, will be bigger and brighter than ever, organisers say.
Hosted since 2015 at Dunedin Public Art Gallery, Diwali will return to the gallery on October 21, during Labour Weekend.
Expressions of interest are being sought for individuals or groups, who would like to take part.
Based in Indian mythology, Diwali or the Festival of Lights, is celebrated by millions of people around the world each year.
Dunedin City Council community events co-ordinator Marilyn Anderson said organisers hoped to expand the Dunedin Diwali event out into a specially decorated Octagon, with an outdoor performance area and food stalls in the carriageway.
"We also have the support of the city arborist, who will be decorating the Octagon trees - so the whole area will be brought to life,'' Mrs Anderson said.
"We are aiming to encourage the wider Dunedin community to take part in and enjoy a wonderful cultural celebration,'' she said.
Dunedin Public Art Gallery visitor programmes organiser Lynda Cullen said the gallery would host a wide range of events aimed at giving Dunedin people a taste of the vibrant South Asian cultures.
Events would include performances, as well as workshops on how to drape a sari, how to wrap a turban, and how to create mehendi - intricately patterned henna designs painted on the hands.
Indian dance specialist and teacher Swaroopa Unni, of Dunedin, said the city hosted quite a sizeable South Asian community, as well as international students, and the Diwali celebrations would encourage them to come together.
"Diwali will be a wonderful way for our various communities to showcase their culture,'' Ms Unni said.
With the basic structure of Diwali now in place, the organisers are looking for Dunedin people and groups to be part of the event - either as performers or as volunteers.
"We are also looking for an MC for the day,'' she said.
• Anyone interested in being involved in Diwali is invited to contact Lynda Cullen at DPAG by emailing lynda.cullen@dcc.govt.nz or phone (03) 474-3249 by the end of September.
BRENDA.HARWOOD @thestar.co.nz