As ACC launches a child  safety campaign, ACC content adviser PeterThornton writes about a Dunedin teen sharing his burns trauma story to inspire others.
At just 5 years old, Brayden Warnock-Hannon is fighting for his life.
With his T-shirt fully engulfed in flames, he sprints out into the backyard of his Dunedin home.
It feels like he is being stung by hundreds of giant bees and he can hardly breathe.
A neighbour quickly comes to the rescue, ripping Brayden's burning shirt off before his mum throws him into a cold shower and dials 111.
The worst moment of his traumatic ordeal is over
But he has suffered severe burns to nearly half his body and his life has changed forever.
Over the years, it would be easy to take on a negative mindset and retreat into his own world.
But that is not in Brayden's nature.
Now 18, he has had more than 50 operations in his young life, but refuses to let that hold him back.
"It was a struggle at the start and is hard to get used to," he says.
"But as your life goes on you just need to remember all the good things you can look forward to. I just try to stay on the positive side and keep happy."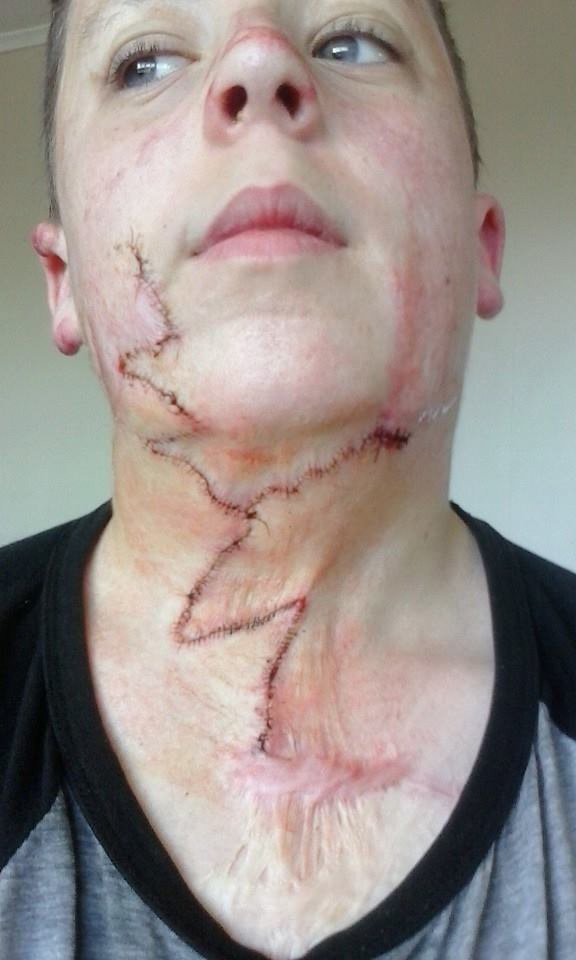 The day that turned the lives of both Brayden and his family upside down began the same as any other.
Brayden had recently started primary school and headed home happy after one of his first days.
Feeling peckish and trying to act grown up, he decides to cook himself some noodles.
He has seen his mum do it and thinks he knows how.
"I'd actually popped over to my neighbour's for a coffee but another neighbour was watching him and was sitting outside," mother Angela Warnock says.
"But Brayden decided to cook himself some food and that's a big thing I'd say now to other parents — make sure your kids are never left in the kitchen by themselves, even if you think they won't try to cook anything."
As Brayden reached over to turn off the element, his T-shirt touched the hot surface and  sparked into flames.
"It didn't really click into my head what was happening straight away," he says.
"I was obviously screaming a lot because of the pain but, being so young, I don't think I was fully aware of what was going on.
"I didn't really know what to do so I just ran outside and our neighbour pulled the shirt off me."
Ms Warnock quickly arrived on the scene and was faced with a mother's worst nightmare.
"I think I just went into adrenaline mode and stayed in that mode all day," she says.
"It wasn't until the next day, when the life flight crew arrived and the trolley was there with all the gear, that I just broke down. Then I just kind of sucked it up for the next couple of years because I knew I had to be strong for him."
After being rushed to theatre, Brayden spent the night in Dunedin Hospital and was put into an induced coma.
He was flown to Middlemore Hospital in Auckland the following day and spent a couple of weeks in the intensive care unit before another few weeks in a dedicated burns unit.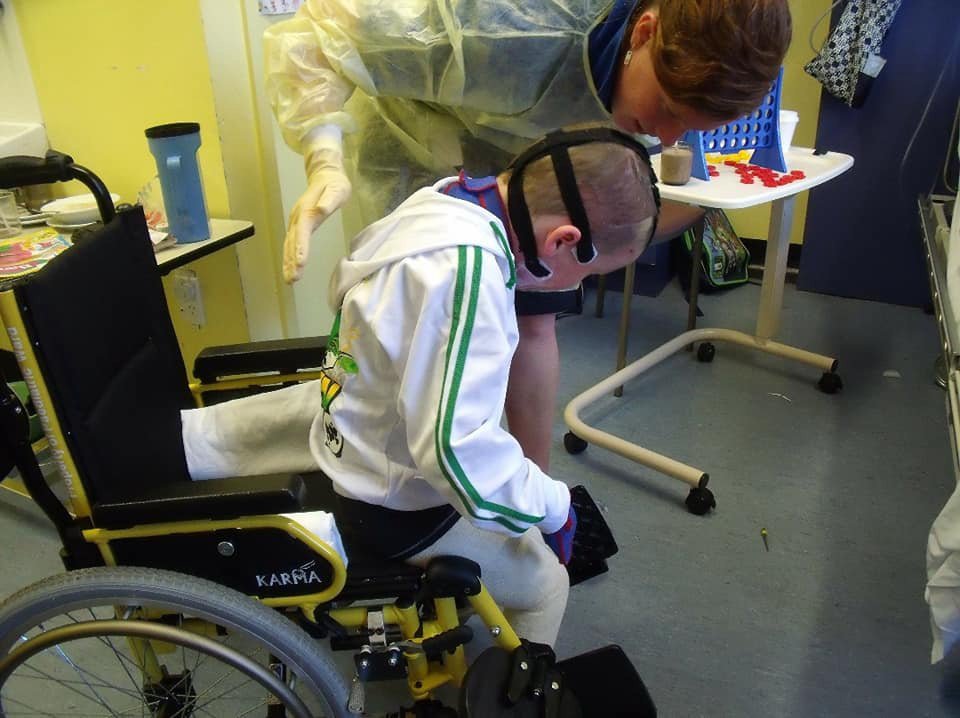 Another fortnight followed at Christchurch Hospital before Brayden was finally able to head back to Dunedin Hospital — which was to become like a second home to him over the coming years.
"Originally, it was almost every day just in and out of hospital all the time for bandage changes and check-ups," he says.
"Now it's turned into once or twice a year for operations and I'm not sure how long that will go on for — it could be until the day I die really."
His 50+ ongoing surgeries — including multiple skin grafts and removing scar tissue — have all been covered by ACC, as have other medical costs and social support.
"When Brayden was younger, he needed some psychological help and they were happy to fund that. He needed the same type of support at another time and there were no questions asked, it was all absolutely fine which is a blessing," Ms Warnock said.
Last year, ACC accepted more than 220,000 claims for injuries to children aged 14 and under. The injuries came at a cost of $253million — the highest for the past five years.
Having only just started his schooling at the time of his accident, Brayden initially found returning to normal life a challenge. His young mind was still trying to make sense of what he had just been through.
"I still wasn't really mentally aware of what was going on, it only clicked a couple of years later as I got older and properly realised what had actually happened," he said.
He was largely spared the bullying or other ostracising behaviour that many other young people have suffered for looking a bit different.
"I think I was one of the lucky ones, everyone really accepted me. They obviously noticed the scars and wanted to know what happened," he said.
"But after I told them the story they just treated me like another normal person — they just ignored the scars and carried on as if I didn't have them in the first place."
The regular hospital stays proved harder to deal with as he entered his teens.
"It's not too bad at the younger ages because you enjoy getting time off school.
"But as I've got older it's been a lot harder not being able to hang out with friends or miss days at school for important tests or something. You wonder what you're going to miss or if you're going to fail something."
Knowing first-hand what it was like to suffer a life-changing injury at a young age, Brayden wants to provide hope to anyone going through something similar.
He is an ambassador for Cure Kids, New Zealand's leading child health research charity, and also acts as a mentor for the Burn Support Group, another charitable trust which aims to improve the lives of burn survivors.
"They want the younger kids to know early on that there are a lot of people like them and a lot of support that they can get, especially from us older kids," he says.
"We can help them learn how to deal with certain things, like going back to school or missing out on school with operations. They have a camp every year and it's great being able to connect and help each other out because we're all going through the same situation."
Brayden's desire to help others may also be influencing his career ambitions.
"My biggest goal is to be a police officer, that's been my goal for a long time now.
"After what I've been through, I just really want to help keep people safe."
The experiences Cure Kids and the Burn Support Group have helped provide him with are one of the silver linings of his status as a burn survivor.
"I take it as a massive opportunity and I feel so grateful I get to do so many things most people might not even do in their lifetime.
"I've even been able to travel to America a couple of times and meet so many people from around the world with burns. Hearing all about their stories and recoveries is amazing."
His own story also inspires his girlfriend, Mackenzie Campbell (17).
"I like how he's so positive and I find it amazing how he sees it in that sort of way," she says.
"Obviously, he's probably upset at some stages but he always has a smile on his face which amazes me. He doesn't even seem like he's in pain after surgeries, he's always just like, 'Oh, it's just another surgery'."
Ms Warnock says she is in awe of how her son has coped with what life had thrown at him.
"I'm really, really proud — he really inspires me by what he does and how he gets his story out there.
"Anyone you speak to who knows Brayden will have such great things to say about him.
"He's been through a lot and, even though sometimes it looks like things don't faze him, I'm sure they do. But he doesn't let it hold him back."