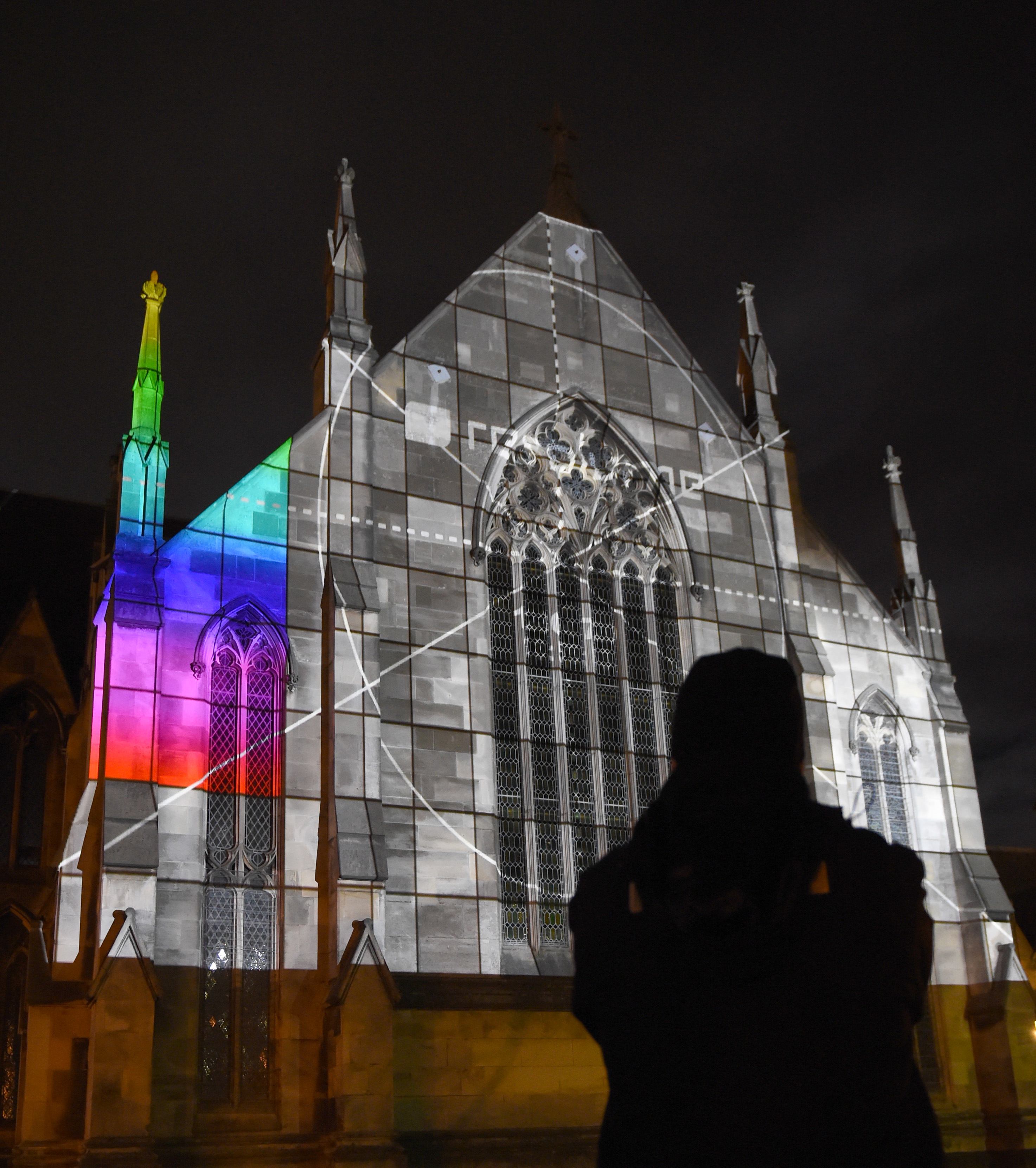 A member of the public takes in Dunedin artist Leben Young's contemporary artwork being projected on to the side of First Church last night.
The projection is part of the Nocturnal Projections and Other Small Happenings group exhibition which will run until July 31.
Hosted across numerous locations, the exhibition aims to dispel some of the mystery surrounding contemporary art by bringing into the public domain.
First held in 2017, the exhibition will now become a regular two-yearly event.