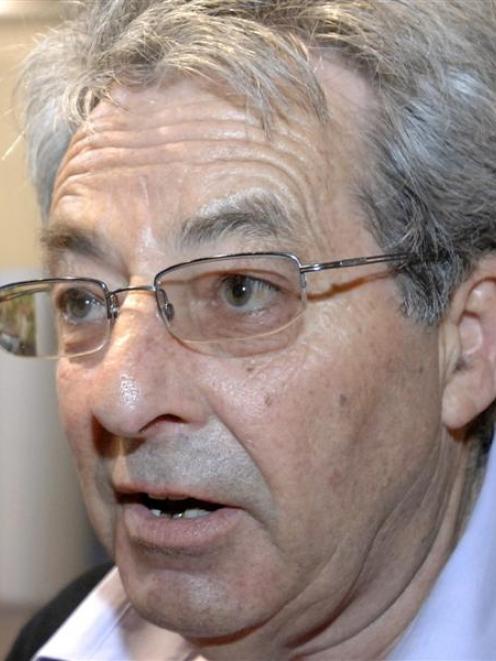 A liquidator says he is disappointed at a lack of co-operation from members of a defunct Dunedin club in handing over money from the club's sale.
Liquidator Trevor Laing and Associates has spent more than a year tracking down the $350,000 in proceeds from the sale of the Otago Bowling Club, and more than $100,000 remains unpaid. Following the sale of the club, payments of $16,552 were made to each member and an $85,000 payment was made to a company owned by former club president Lester Nash, Mr Laing said.
The club's constitution said proceeds should have gone to community interests.
Speaking to the Otago Daily Times after his second six-month report was released yesterday, Mr Laing said a lack of co-operation from some members had been disappointing.
''It has been a bit difficult. It's been expensive because no-one has been very forthcoming.''
Four people, including Mr Nash, had yet to repay proceeds from the sale, he said.
Another former member now living in Australia, Gaynor Hurring, could not be located and Mr Laing may start bankruptcy proceedings.
Legal costs of tracking down the money now totalled $43,694.51.
Some club members had volunteered payments after the situation was explained.
''Everyone initially seemed to think they had an entitlement [to the money].''
The time it would take to wind up the liquidation depended in part on whether Mr Nash decided to defend legal proceedings recently lodged against him, Mr Laing said.
It was doubtful all the outstanding money would be recovered, he said.
Mr Laing's second six-monthly liquidator's report shows $220,903 has been recovered, leaving more than $100,000 outstanding.
Since the last six-monthly report in August, $96,732 had been recovered from members.
Bowls Dunedin chairman Richard Hambleton said he continued to be ''shocked'' and disappointed.
He was pleased with the work Mr Laing was doing, saying it sent a message to other clubs. Mr Nash yesterday said his part of the proceeds was put into a holding trust, from which he had not received a payment.
There were ''no problems'' with the $85,000 payment made to his company Southern Pearl Ltd, which he said settled an agreement giving the company a 10-year licence to take spring water from the club's grounds.