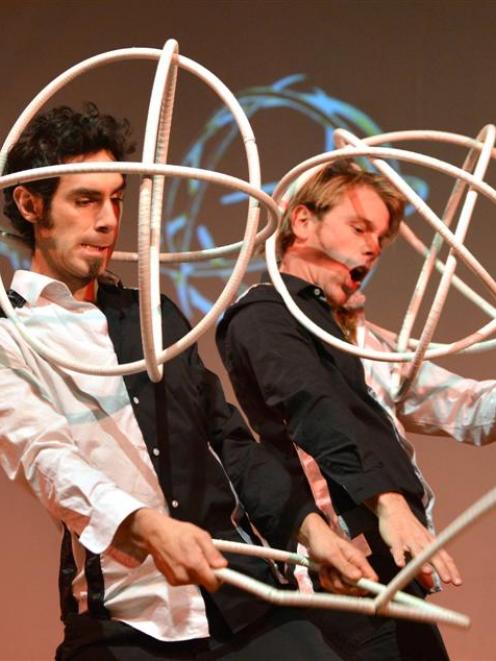 Hoop Hooligans performers Jeff Robinson (left) and Rewi Bracey perform ''In Orbit'' for an appreciative audience at the Otago Boys' High School auditorium yesterday.
The Wellington duo's hoop antics brought regular rounds of applause from the 40-strong audience.
''Our style is an adaptation of the native American hoop dance,'' Bracey said.
The duo began performing together in Dunedin in 2011 and has now toured the show in eight countries.