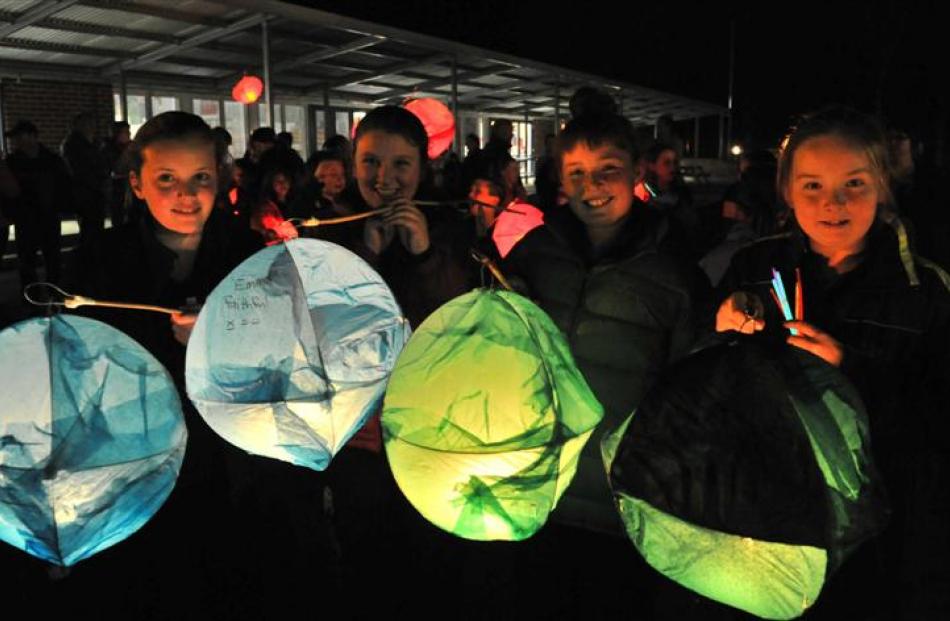 Pumpkin soup, story sharing, waiata and handmade lanterns were just some of the ways Elmgrove School came together to celebrate Puaka Matariki.
About 260 Elmgrove School pupils and their families, along with some members of Mosgiel Kindergarten, gathered to celebrate the annual event on June 25.
Elmgrove School principal Jenny McDonald said the school had been unable to attend the Dunedin Puaka Matariki events, so decided to have its own.
It was now part of the school's curriculum.
''We have been doing it for three years,'' she said.
People filtered in to the school hall and ate homemade pumpkin soup and bread, which was followed by stories, waiata and kapa haka.
The year 1 to 6 pupils had been preparing for the event for weeks, making lanterns and practising for the waiata and kapa haka performances.
The pumpkins used in the soup were grown in the school garden and each classroom prepared some bread.
Mrs McDonald said every year the event ''brings the school together''.
It was ''heartening'' to see the parents come and share the event with their children, she said.
To conclude the evening, the pupils lit their handmade lanterns and, with police escorts, walked around the block as a group displaying their array of different coloured lights.
Mrs McDonald said the event was ''fabulous''.
''We were so lucky we had a lovely balmy night.''
- Bridget Rutherford