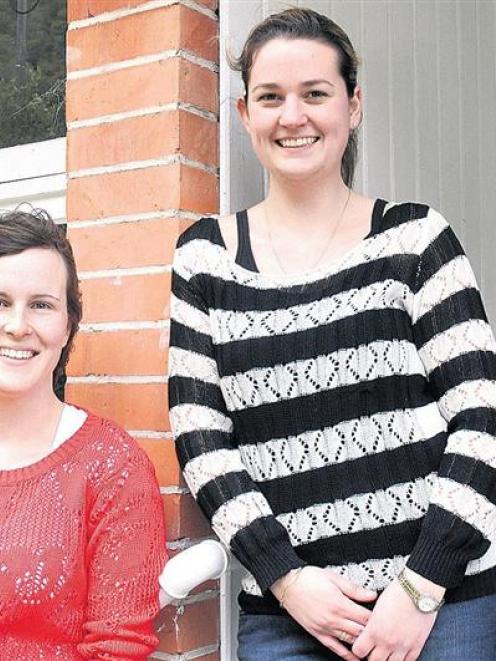 Two University of Otago medical students, Nicola Shaw and Kerry Short, have received $5000 scholarships to assist their travel to Nepal, Ecuador, Zambia, and Tanzania next year.
The two fifth-year students are considering rural medical careers and spent this year studying in Greymouth as part of the university's Rural Medical Immersion Programme.
The Pat Farry Rural Health Education Trust Travelling Scholarships will enable them to also immerse themselves in rural medical programmes overseas.
The New Zealand programme was developed by the late Dr Farry, a Queenstown GP and medical educationist, in 2007.
Dr Farry was the founding director of Otago University's Te Waipounamu Rural Health Unit for the education of rural doctors, and founded the Matagouri Club for undergraduate students who were interested in rural medicine.
Trust chairman John Farry said the scholarships aimed to help young people to "spend valuable time in innovative and challenging overseas situations", and to later become "the new generation of idea generators" in New Zealand.
The education trust was established in 2010 to support the sustainability and quality of health services to rural communities.
Ms Short departs later this month for Nepal where she will join a travelling rural clinic-based programme called "Hope and Home Nepal".
On Christmas Eve she will arrive in Zambia, Africa, to begin a six-week placement at the St Francis Hospital, a small base hospital serving a large rural population.
She is a keen pilot and, during her Zambian visit, has also arranged to join the Flying Medical Service in Tanzania for four days.
Ms Shaw will travel to Ecuador in late February, joining a mobile surgical bus operated by the Cinterandes Foundation for five weeks.
She will then also travel to the St Francis Hospital in Zambia.