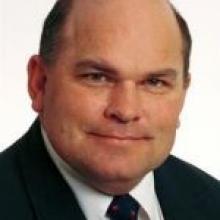 Local Government Minister Rodney Hide has requested "all relevant information" to ensure the Dunedin City Council and Otago Regional Council are acting appropriately in backing the planned $198 million Otago stadium.
The request was made in a letter sent to both councils by Mr Hide on April 9, a copy of which was yesterday released to the Otago Daily Times.
However, neither Dunedin Mayor Peter Chin nor ORC chairman Stephen Cairns had seen a copy of Mr Hide's letter yesterday when contacted.
Mr Cairns said he would be speaking to his staff to "organise a small truck" to ship the material to Wellington.
Mr Chin said he would comply with any request contained in the letter, but "the truck that I would send would be bigger".
In the letter, Mr Hide cited the "large amount of correspondence" from Dunedin ratepayers, which raised "significant concerns" about the stadium project, as the reason for his request.
The information requested from the two councils was needed "so that I can be satisfied that due process has been followed under the Local Government Act", Mr Hide said.
"My expectation is that councils should be carefully considering their priorities and seeking to do more with less, particularly in the current economic climate."
However, Mr Hide's spokesman, Philip Keating, yesterday told the ODT the letter did not amount to an intervention "because there's no grounds".
Instead, Mr Hide wanted to gather all relevant information "before deciding on a position on the issue", Mr Keating said.
"The Minister's office has been keeping an eye on the issue. It's one of a number of issues being dealt with at the moment.
"He [Mr Hide] wants to ensure due process has been followed."
The request for information did not include a deadline, despite an extraordinary Dunedin City Council meeting scheduled for April 20 at which a construction contract for the stadium was to be considered.
"It would not be appropriate for a minister to give a mayor a deadline, but I would assume there would be a prompt response," Mr Keating said.
The move comes after last month's Stop the Stadium meeting at the Dunedin Town Hall passed a resolution calling on Mr Hide to come to Dunedin and examine the councils' stadium decision-making processes.
Last night, Stop the Stadium president Bev Butler said she was "very pleased" by Mr Hide's move, and hoped it would lead to an intervention "as soon as possible".
Mr Chin said he was "very confident" the council's decision-making processes would stand up to scrutiny, but would seek clarification from Mr Hide, if necessary, before responding to the request.
"If he [Mr Hide] wants every bit of correspondence it would be available, but we might have to use a couple of forests to print it all out."