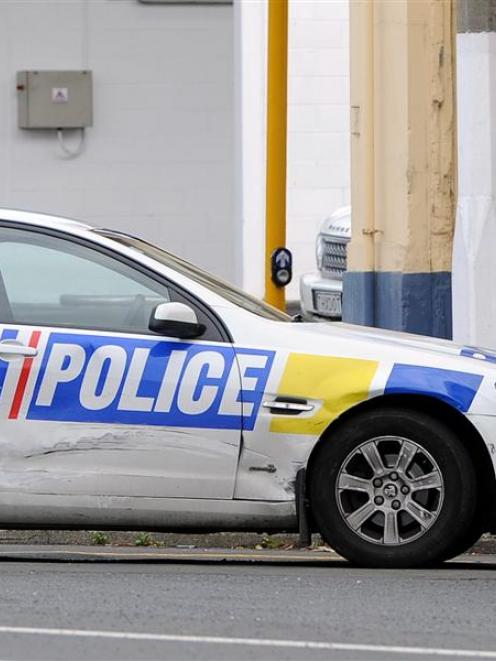 With at least 41 reported crashes on southern roads between 5pm Friday and late last night, drivers will need to keep their wits about them if the region is going to keep its Queen's Birthday road toll at zero, Dunedin police say.
Southern District Command Centre deployment co-ordinator Senior Sergeant Brian Benn, of Dunedin, said
as of last night, with more than 24 hours remaining in the holiday period, there had been no fatalities in the Southern region.
But given the seriousness of some of the crashes, some people were lucky to be alive.
''There's been a lot of fatalities in the region in the past three weeks, and a number of the crashes so far this weekend could have been fatal.
''Always think, when you're getting out of your lane, when you're sliding across the other lane, or when you're hitting the road furniture on the outside of the lane, it's really in the lap of the gods whether you survive.''
In one of two relatively serious crashes in the region a vehicle rolled. In another, a vehicle slid off the road and hit a power pole.
Both resulted in people being take to hospital with moderate to serious injuries.
Crashes were reported across the region from Oamaru south, with many related to ice around Queenstown and Port Chalmers on Saturday.
''The fog freezing late in the morning was probably the main issue with that.''
One driver on State Highway 85 had his licence taken from him for 28 days after he was caught travelling at 144kmh while trying to overtake motorcyclists on their way to the Brass Monkey Rally on Saturday.
Snr Sgt Benn suggested drivers take more care and drive to the conditions.
Queen's Birthday Weekend officially ends at 6am tomorrow.