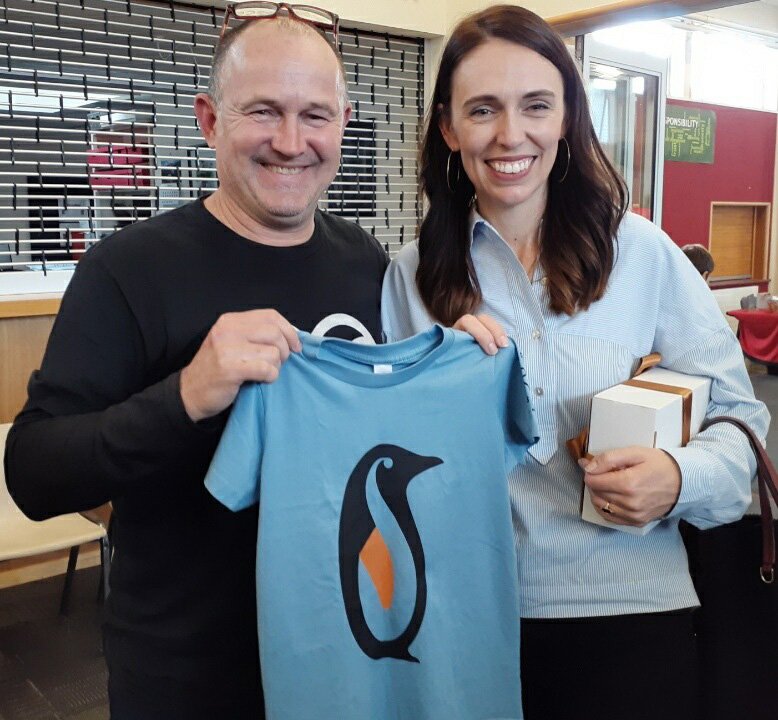 Dunedin Wildlife Hospital Trust chairman and Dunedin city councillor Steve Walker presents Prime Minister Jacinda Ardern with a gift for her daughter, Neve Gayford, at Labour's Southern Regional Conference being held at Tahuna Normal Intermediate School, in Dunedin yesterday.
Mr Walker said the gift to the Prime Minister was "to thank her for giving up Mother's Day to be with us".
Dunedin MP David Clark said several hundred people from across the South attended the two-day conference.
Party members did not know until the weekend that Ms Ardern would be in attendance, he said. The Prime Minister came to speak generally to the party faithful rather than deal with any internal party debates.
"We were delighted that Jacinda was able to pop by. It was a fantastic conference, people were in good heart."