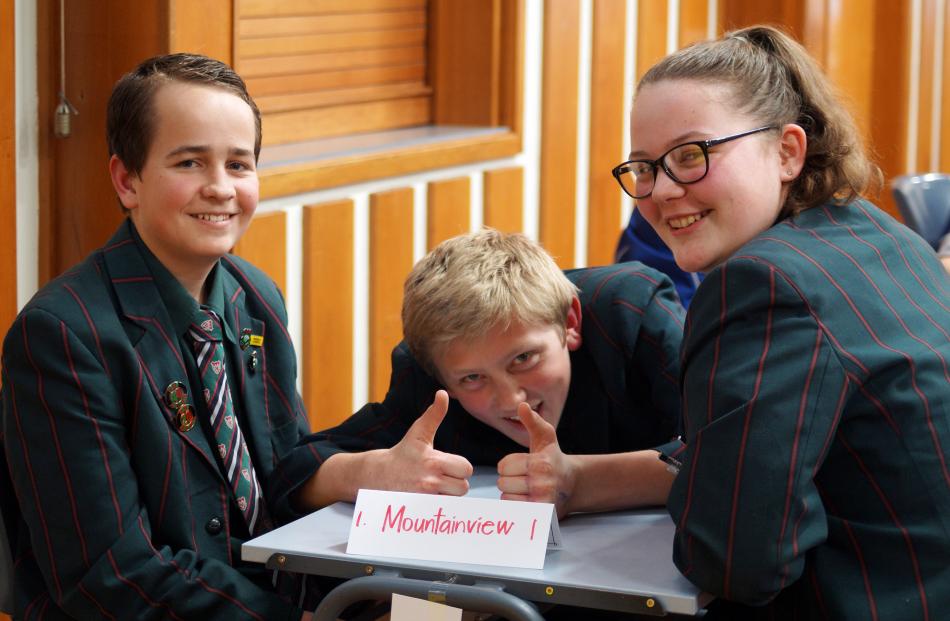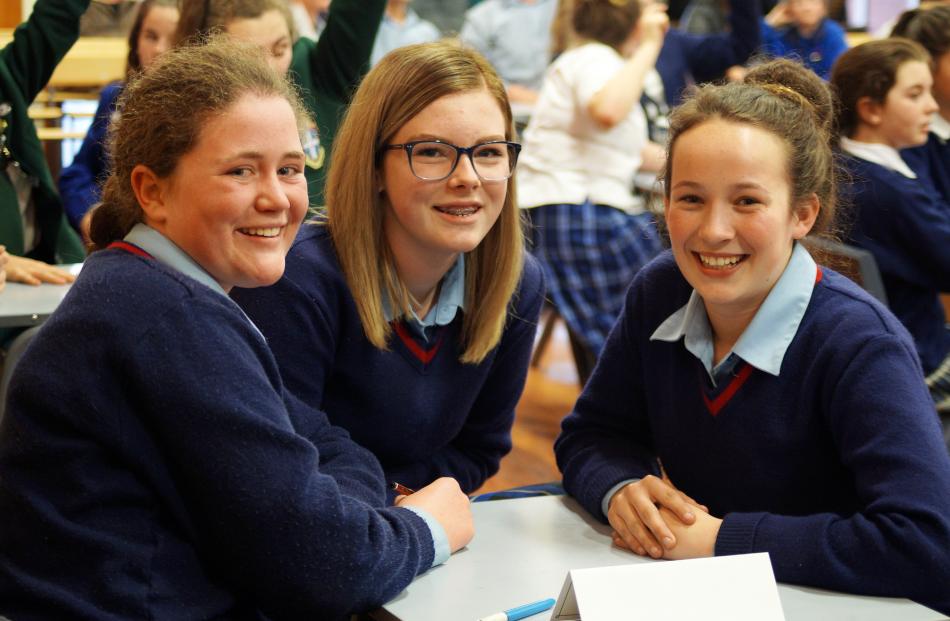 Mount Hutt College won  the Otago Daily Times Extra! Central South Island years 9 and 10 quiz in Timaru last night, to maintain the college's  winning streak.
Eddie Millichamp, Angus Spittal and Liam Heaven took  the title with an impressive score of 98 out of 100 questions answered correctly.
Eddie said while the trio of 14-year-olds from the Methven college had been disappointed to get one answer wrong in the first round, as well as another about hurricanes later in the quiz, he was pleased with the overall score.Eddie has been part of four winning teams — including taking  last year's title — while last night's competition marked  Liam's second win.
However, last night's  quiz was the first for Angus. Three teams tied for second place: Mountainview 1, Timaru Boys' 1 and Roncalli 5, each with  93 points.
There was no third place awarded.
Event organisers Ivan and Ann Behrnes  were farewelled from the final night of the event, after running spelling bees and quizzes around the lower South Island for more than 15 years.
Mr Behrnes said while he did not have a hat to throw in the air to celebrate the end of his 15 years of service, it had also not quite sunk in yet.
But he did have a few plans for his retirement from the popular quiz series.
"I'll probably do some gardening, mow the lawns."
The quizzes are  run by the Otago Daily Times, through Extra!, its monthly Newspapers in Education publication for primary, intermediate and junior secondary school pupils. 
- Greta Yeoman