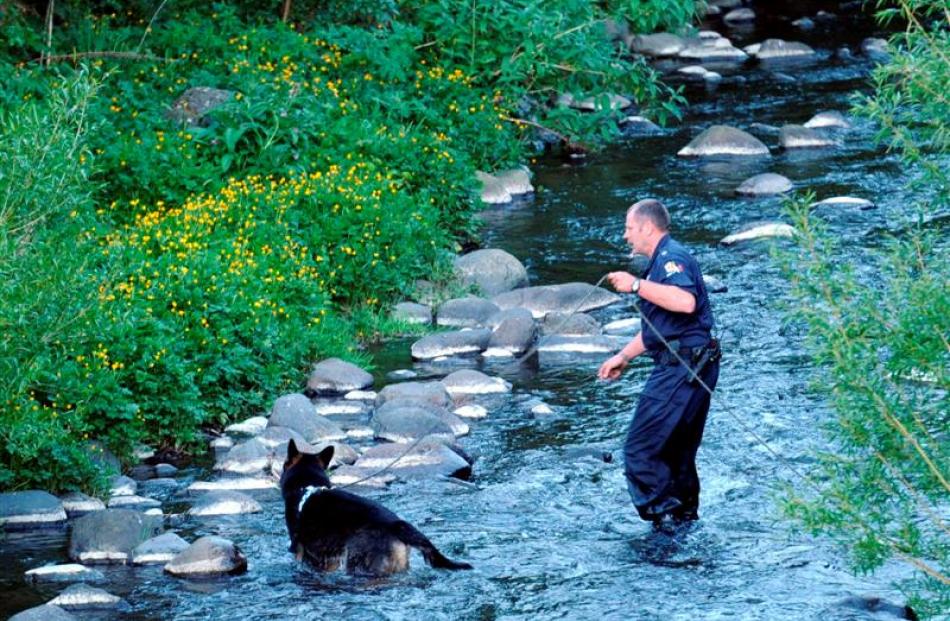 A dangerous fugitive remains on the run after sparking a police search in North Dunedin last night.
Sergeant Dave Scott said Dunedin police were called to an altercation at Gardens New World car park in Dunedin at 8.20pm.
Police identified one of the men as Shannon Berryman (23), of Dunedin, for whom police have an arrest warrant for breaching his electronic bail, Sgt Scott said.
The man was believed to be armed with a knife, he said.
A police dog was used to track the man, who eluded police during the search, which lasted about two hours, he said.
Police blocked off streets around Woodhaugh Gardens up to the Leith overbridge.
An unmarked car also blocked Bank St, as police searched the walkway up to Clifford St, in Dalmore.
Berryman, who had a distinctive Mongrel Mob tattoo across his forehead, should not be approached, Sgt Scott said.