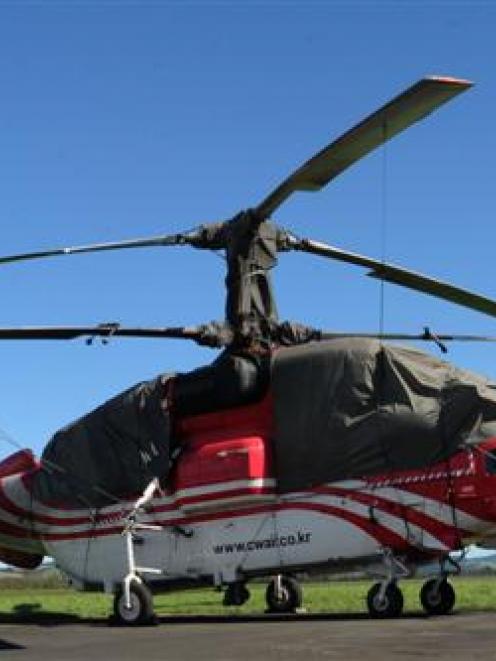 This Kamov KA-32 helicopter is taking up residence at Dunedin International Airport until early next month, having flown off a Korean icebreaker research vessel last week.
Araon docked in Dunedin on Friday after its usual port, Lyttelton, was damaged in last week's earthquake.
George Pittman, logistics manager for international freight company Deugro, said the Russian helicopter was shipped to New Zealand and accompanied Araon on its most recent voyage south.
It would undergo maintenance in Dunedin before its return to Korea.
Araon returned to the Antarctic on Sunday.