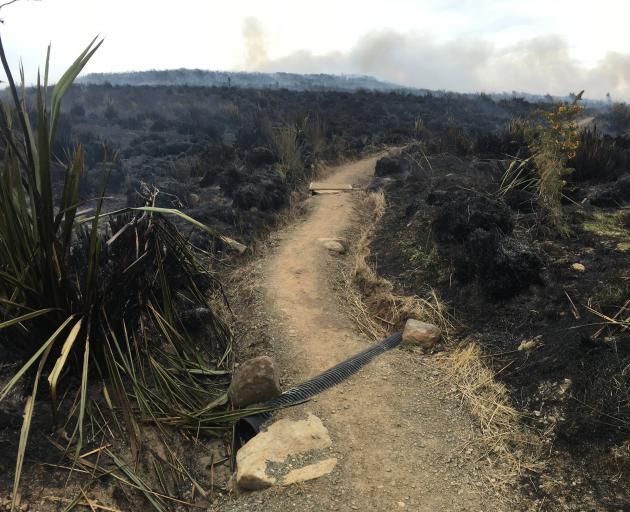 Police are calling on the public for information as they investigate a "suspicious" fire that swept across hills above central Dunedin on Monday.
During the blaze, parts of Dunedin were wreathed in smoke as fire took over the ridgeline, consuming at least 12ha of scrub on Flagstaff.
Firefighters, aided by eight helicopters, fought the flames.
The fire was being treated as suspicious.
Police today said they were helping Fire and Emergency New Zealand with an investigation into the blaze, and were seeking help from the public.
Anyone who was in the area, or who may have seen anything suspicious, from midday to 1pm on Monday was asked to contact Dunedin Police on 105 or Crimestoppers on 0800 555 111.
*An earlier story incorrectly said the Pineapple Track had reopened when it in fact remains closed. Incorrect information was supplied to the Otago Daily Times.